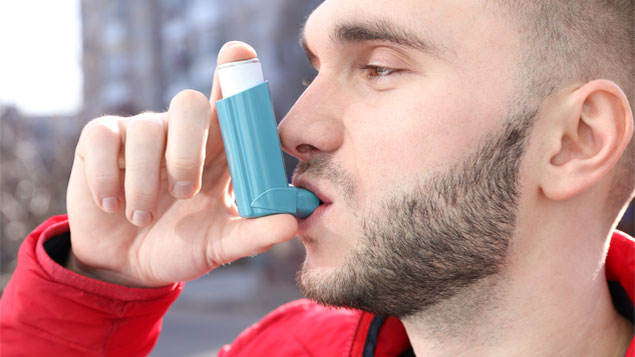 Almost two-thirds of people who have had emergency treatment for an asthma attack were not not given a follow-up appointment that could reduce the likelihood of further asthma attacks and hospital admissions, a survey has found.
Of the people who received emergency care following an asthma attack, 64% did not see GP or nurse within two working days after their hospital admission or intervention by a paramedic, as recommended by both the National Institute for Health and Care Excellence (NICE) and in the National Review of Asthma Deaths.
The charity Asthma UK, which polled more than 1,000 people with the condition as part of it's Reality of Asthma Care in the UK report, said that timely follow-up appointments can help get symptoms under control and prevent future asthma attacks from occurring. But issues with data-sharing across the NHS have prevented patients from being offered the appointments they need, unless they organise them themselves.
Sixty-five per cent of people who should have received follow-up care but did not were unaware of the recommendation to do so. A further 22% said they had been unable to see their GP because there had not been any appointments available.
NHS figures show that one in six people who receive emergency treatment for their asthma attack have another within the following two weeks.
A quarter of those who took part in Asthma UK's poll had received emergency care following an asthma attack in the past.
The charity said that, until NHS IT systems and information-sharing was improved, patients must be proactive and book an appointment themselves, especially if they had received emergency treatment by a paramedic or at hospital, or had to use a 'rescue' pack of steroids.
Dr Andy Whittamore, clinical lead at Asthma UK, said: "It's gravely concerning that so many people with asthma could be missing out on life-saving follow-up care.
"Once you have had an asthma attack, you are much more vulnerable to having another one. This is because there is more inflammation in your lungs so you are more sensitive to any asthma trigger such as cold weather or pollution.
"Patients are slipping through the cracks because NHS systems are letting them down. It is vital that the NHS embraces technology to ensure patients get joined up care. It needs to put systems in place so that patients are automatically given follow-up care if they have had emergency treatment. It could save lives."
The charity also found that people aged 18-29 are more likely to be at high risk of having an asthma attack, yet least likely to receive life-saving basic asthma care than any other age group. They were also twice as likely to need emergency care than those over 60 years old.