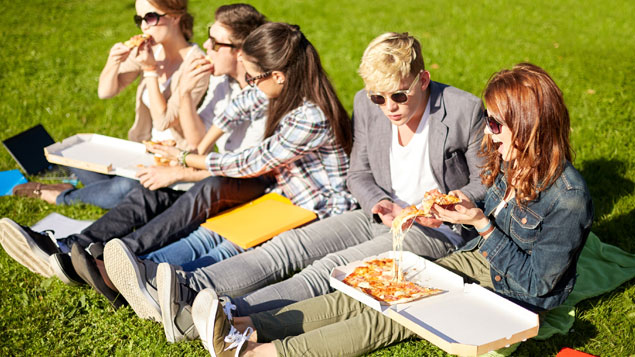 Almost 7,000 people under 25 have type 2 diabetes, with thousands more expected to be diagnosed in the next few years.
The charity Diabetes UK has said obesity is the main driver behind the rise in the number of young people in England and Wales with the condition.
Type 2 diabetes – which is more likely to develop over the age of 40 for white Europeans or over 25 for those who are African-Caribbean, Black African or South Asian – can lead to complications such as kidney failure, blindness, amputations and heart disease.
The charity predicted that "thousands" more people will develop the condition in the next few years, as 34% of children in England are overweight or obese by the time they leave primary school.
Bridget Turner, director of policy and campaigns at Diabetes UK, said wider society needed to commit to reducing obesity to combat the rise of type 2 diabetes diagnoses.
"We need to encourage healthy living by providing clear and easy to understand nutritional information about the products we are all buying, and protect children from adverts for foods that are high in fat, salt and sugar," she commented.
"At the same time, we must look after those who already have the condition so they can avoid serious complications such as amputations, sight loss, stroke and kidney failure."
Earlier this year, the British Heart Foundation estimated that the number of people with diabetes suffering heart attacks or strokes will rise by 29% by 2035.
Currently, just under four million people have the condition – 90% of whom have the type 2 variant, which is usually linked to lifestyle choices.
However, the NHS hopes to slow the predicted growth in the number of diagnoses through the expansion of its Diabetes Prevention Programme and wider use of a low-calorie diet that trials have shown encouraged remission in some type 2 diabetes cases.
Diabetes UK said NHS funding for the prevention of type 2 diabetes, as well as care services, needed to reflect the seriousness the growth in the number of diagnoses presents. It also urged the NHS to consider specialist support for young people with the condition.