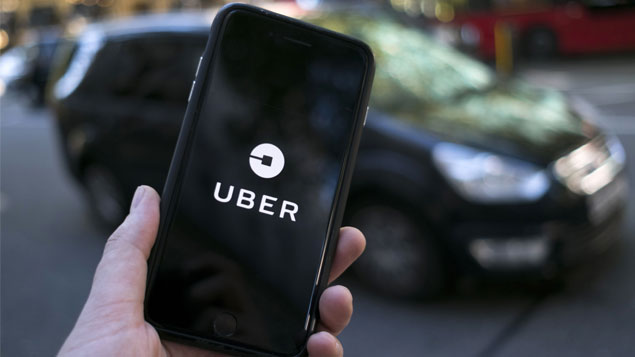 The Court of Appeal has upheld the ruling that Uber drivers are workers and should receive entitlements such as holiday pay and the national minimum wage.
In the ride sharing app's third legal defeat in as many years, the court agreed with previous judgments that Uber drivers should not be classified as self-employed.
Gig economy
The high-profile gig economy case, Uber BV and others v Aslam and others, centred around whether the drivers were "workers" while they had the ride hailing app switched on and were ready to accept work.
In 2016, an employment tribunal ruled that they were workers, which therefore entitled them to basic employment rights. This was subsequently upheld by the employment appeal tribunal in 2017 and now the Court of Appeal, following two failed appeals by Uber.
The Court of Appeal agreed that Uber drivers are under a positive obligation to be available to accept passengers while the app is on, which amounts to "work".
Uber has been granted permission to take an appeal to the Supreme Court, should it wish to do so.
Nigel Mackay, a lawyer in Leigh Day's employment team, said: "We are very pleased that the Court of Appeal has again upheld the employment tribunal's findings that Uber drivers are workers of Uber.
"This is the third time that the drivers have been victorious in their fight for workers' rights but Uber has yet to give their drivers what three legal decisions have ruled they are entitled to – holiday pay and to be paid at least the national minimum wage.
"We hope that Uber now faces up to its responsibilities instead of spending time and money in the courts attempting to deny its drivers these rights."
Imogen Reseigh, senior associate at Trowers & Hamlins, said the case makes it abundantly clear to employers that simply labelling a worker as "self-employed" does not necessarily mean that is the case.
She said: "The gig economy is just one aspect of the modern workplace which brings into question whether our current laws are fit for purpose."
Reseigh added that the government's Good Work plan, unveiled earlier this week, is hoped to provide workers in the gig economy more clarity over their rights.
The Association of Independent Professionals and the Self-Employed (IPSE) argued that the case showed the UK's employment status classification system is not working and urged the government to introduce a statutory definition of "self-employment" to clear up any confusion.
Andrew Chamberlain, IPSE's deputy director of policy, commented: "The first thing to remember is this wasn't a ruling on all self-employment or even the rest of the gig economy. This was about two drivers in particular circumstances.
"The fact is most people in self-employment and the gig economy enjoy their flexibility and are happy with their status.
"What this latest twist in the Uber saga does show, however, is just how complex this area is, and how much it takes to prove who is and isn't self-employed.
"Self-employment is dynamic, always changing and very diverse. This case is only the latest example of how our creaking, outdated employment statuses simply aren't keeping up."