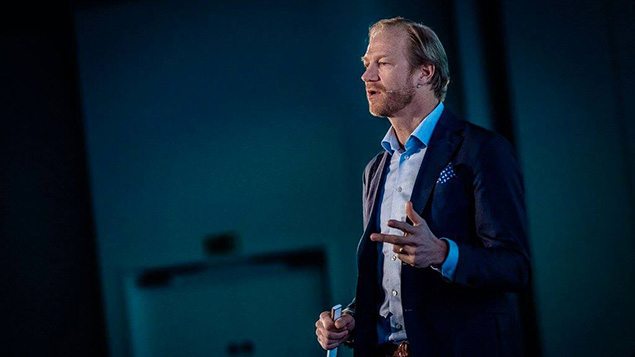 It's only a matter of weeks now until the fifth annual UNLEASH Conference and exhibition in London.
The event takes place at ExCeL in London, on 19 and 20 March 2019.
The popular HR technology conference boasts a range of speakers including Cal Henderson, the co-founder and chief technology officer of communication platform Slack, and Cassie Kozyrkov, chief decision scientist at Google.
UNLEASH London 2019
UNLEASH Conference & Expo takes place on 19 and 20 March at London's ExCeL.
With organisations facing complex challenges such as Brexit contingency planning and keeping up to speed with advances in artificial intelligence, the sessions aim to offer practical advice, case studies and ways companies can prepare for what's ahead.
On the main stage, once again economist Daniel Thorniley considers what the future world of work will look like, while Josh Bersin from Bersin by Deloitte looks at the rise of wellbeing at work. Tim Lebrecht, founder and co-CEO of The Business Romantic Society, asks whether we can build a human company in the age of machines.
Conference streams include health and wellbeing, talent and recruitment, smart data, work revolution and payroll/shared services. Meanwhile, HR professionals can gain insight into how other organisations are dealing with today's challenges through a range of case studies. Danielle Harmer from Metro Bank discusses the relationship between customer and candidate experience, while Michael Kehlet, VP of talent at LEGO Group, talks about how the company has developed leadership.
The learning and development stream looks at everything from creating a high performance culture to blending learning solutions, and includes sessions with Adidas and Santander.
In the exhibition area itself, delegates can book product demos of the latest advances in HR tech and support their buying decisions by meeting with HR software vendors all under one roof.
An always-popular element of the conference and exhibition is the start-up stage, which plays host to emerging companies in the HR tech space. Past exhibitors in this stream have raised more than $1.5 billion in investment, supported by gaining exposure at UNLEASH events.
Attendance to the exhibition is free. Find out more…