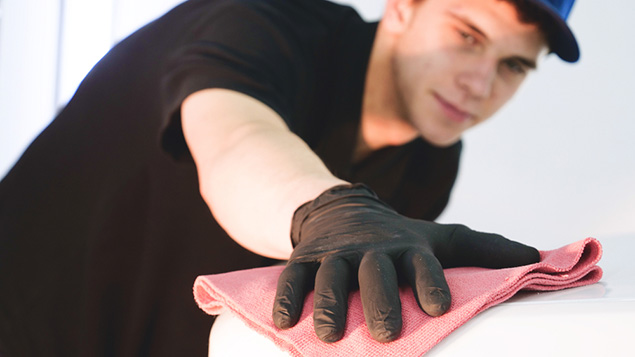 Apprenticeships will play a vital role in helping employers embrace new developments in technology, according to research from The 5% Club.
Employing apprentices
Fewer than 2% of businesses are fully confident that their employees will be well placed to take advantage of digital developments, the skills campaigning group said, and opportunities such as apprenticeship roles or other 'earn and learn' training opportunities could help to plug this gap.
More than three-quarters (78%) of its members strongly agreed that on-the-job training programmes could help companies prepare for the future, and 91% believed that this could help to address continuing skills gaps.
Around two-thirds (67%) felt that training such as apprenticeships could help upskill an ageing workforce, and 54% said these programmes would be useful in helping businesses to embed technologies such as artificial intelligence.
Lady Cobham CBE, director general of the The 5% Club, said that businesses faced "unprecedented change" over the next few years.
"The increasing use of AI, data insight and other technological advances will become the expected norm for businesses in order to thrive and as such, we need to prepare our workforces accordingly," she said.
"At the same time, we will see a growing, ageing population, working for longer and requiring their skills to be updated more regularly, either in existing jobs or when developing their careers. Underpinning this, is the ongoing skills crisis across sectors."
She added that further education providers also needed to ensure their courses were aligned with the skills needed in the future.
Martyn Scott, emerging talent manager from construction company Skanska, a member of The 5% Club, said that apprenticeships were helping his company recruit from wider talent pools.
"Our industry has challenges around an ageing workforce, skills shortages in industry and also diversity and inclusion. On top of that the digital revolution is coming in to the industry and we feel we can move the needle on all of this using earn and learn initiatives," he said.
The company hires apprentices from colleges and schools, as well as older apprentices and programmes for NEETs (Not in Education, Employment or Training) and care leavers.
It recruits apprentices into a range of roles from quantity surveying to HR, and construction management to digital engineering.
"In a fast-moving environment, Skanska wants to be able to meet the future needs of its clients and we are starting to build in that capability now. Apprenticeships are helping us prepare to build our workforce of the future, while creating opportunities for people who may not otherwise have a gateway into the industry," he added.
Lady Cobham recently argued that the apprenticeship levy – introduced in 2017 – needed to be reformed if the government wanted to stem the decline in apprenticeship starts that has marked this academic year.
The number of apprenticeship starts were down by a third in the first three-quarters of the 2017-18 academic year to 290,500, compared with 440,300 in 2016-17.
Katie Nightingale, early careers manager at property developer Kier Group, said that 'earn and learn' opportunities were a central part of the company's workforce planning.
"People are the lifeblood to the built environment and we are committed to investing in the workforce of tomorrow," she said. "Our approach is clear, we do not see recruiting new talent as an HR initiative, but a staple part of the group's sustainable business growth strategy.