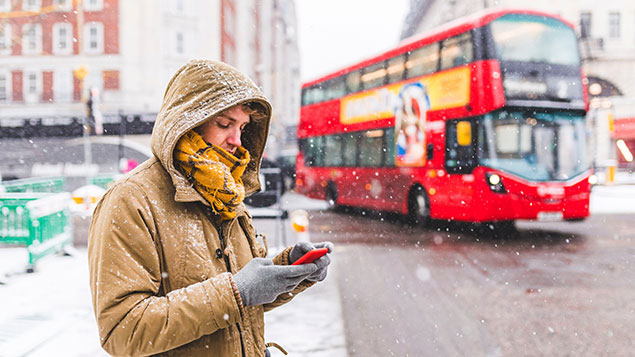 Businesses should make better use of their employee benefits to support low earners, according to a report by the Work Foundation.
The think tank says that workplace items such as uniform and equipment – as well as provisions such as training, pensions and insurance schemes – should be offered in a way that eases the financial burden on families.
Commissioned by the Joseph Rowntree Foundation, Improving Fringe Benefit Schemes for Low-earners cites statistics revealing that 22% of the population live in poverty, of which half are working families.
It found that the types of benefits most valued by low earners were food and leisure perks, travel support, childcare and housing. These employees also valued financial education and support.
The Work Foundation said that while the employee benefits market has expanded as organisations compete for talent, too many employers have failed to maximise the value of employee benefits for their lower earners.
It advocates that employers take a seven-step approach to improve fairness when operating benefits schemes, which advises:
Securing commitment among business leaders to support the needs of low-earners, using research, stories and case studies.
Building a business case that fully reflects the impact of employee benefits, including acknowledging tangible and intangible benefits and recognising the role employee benefits can play in supporting organisational priorities and challenges.
Recognising the distinct needs and preferences of low-earners, and the diversity of the group, in how they design and implement schemes.
Providing additional support to inform choice, enable access and demonstrate value.
Working collaboratively with third-party suppliers to tailor off-the-shelf products so that they are more closely aligned to the needs and challenges of low-earners.
Promoting benefits in a way that reaches and resonates with low-earners, for example by tackling a lack of digital skills among some of this group.
Monitoring and measuring take-up and impact to demonstrate their value in driving business performance and supporting low-earners.
Heather Carey, deputy director of the Work Foundation, said: "Improving wages will always be vital to tackling in-work poverty, but there are other steps that businesses can take to improve working practices and lend greater support to low-earners.
"Employee benefits can be extremely valuable – particularly schemes that help to mitigate living costs. But despite rapid expansion of the employee benefits market, our research finds that many employers are failing to maximise their value for low earners which is bad for employees, and bad for business.
"It's so important that employers recognise the business benefits these can bring – the firms embracing fringe benefits are reaping the rewards of better employee engagement, productivity and performance – as well as having happier staff."
Louise Woodruff, policy and partnerships manager at the Joseph Rowntree Foundation, added: "Businesses can help right the wrong of in-work poverty by making sure their fringe benefits schemes help with the cost of living for their lowest paid employees.
"It's great that employers invest in extra support for their employees but by thinking much more about design, uptake and digital skills they can maximise the potential for these schemes to help their lowest earning colleagues.