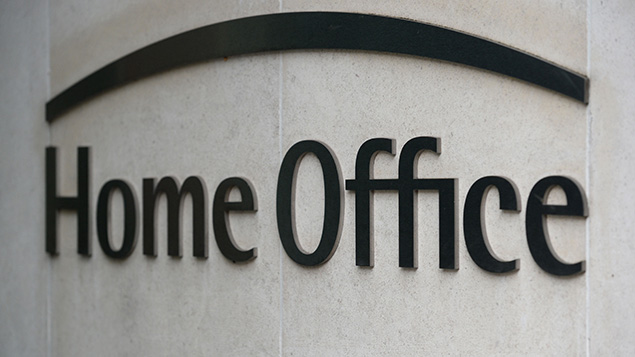 As HR professionals try to grapple with the settled status pilot scheme for EU permanent residence applications, there is now also the new UK Visa and Citizenship Application Service for non-EU employees. Jonathan Beech from Migrate UK explains the challenges.
The government's settled status pilot scheme for EU nationals seems to be running relatively smoothly so far, with claims by the immigration minister that 1,046 applications have been granted out of 1,053 cases.
Unfortunately however, the same cannot be said for its new UK Visa and Citizenship Application Service for non-EEA employees, which is causing confusion and panic among some employees and HR teams.
Any frustrations with the new system have also been exasperated by the timing of the launch in November, so close to Christmas when many employees may want to travel abroad, as well as an absence of any pilot to test the scheme first.
Simplifying applications
Latest ONS figures show that non-EU net migration is the highest since 2004. The purpose of the new Visa and Citizen Application Service is to modernise and simplify the entire application process so it's more convenient and faster for non-EEAs to apply for work or study visas, settlement or citizenship from within the UK.
In some ways it has achieved this. On 9 November the government opened the first application service centre for non-EEAs in Manchester with a further 56 soon to follow across the UK, including in major cities like Birmingham and Cardiff – all offering enhanced services such as document scanning, VIP lounges and advice.
In January 2019, seven dedicated Service and Support Centres (SSCs) in Belfast, Cardiff, Croydon, Glasgow, Liverpool, Sheffield and Solihull will also open, designed for people who need extra support with their applications. Experienced front-line Home Office staff will be on hand to help and if necessary, take the appropriate safeguarding action.
These new centres are a far cry from the previous application system, which could be complex and confusing.
Once a written application was made, the applicant would have to send off their original documents, such as their passport, to UK Visas & Immigration, which (unfortunately for the anxious applicant) would retain them until the application was complete. The applicant would also have to enrol their biometric details separately at a Post Office.
All in one place
Now, under the new system, applications can be completed online, any NHS surcharges paid, and an appointment booked at one of the new application service centres where all biometrics can be enrolled.
HR teams can reassure any employees applying in the UK that they can now submit their biometric information including photos, fingerprints, and signatures, and supporting evidence in a single appointment.
In most cases, documents can be digital copies rather than handing over important originals. This coincides with the recent immigration rule change on 5 November, made only a few days before the centres opened, allowing copies to be submitted with applications instead of originals.
However, HR should also advise non-EU staff that documents must be uploaded prior to the biometric appointment.
PDFs work best, and these employees should be warned that they shouldn't travel overseas until a decision is reached on their case. They should still bring original documents to the appointment as an immigration caseworker can still request to see them.
There is also an option when applying online, to have an application considered under a "super priority" service with a 48-hour turnaround – similar to the old premium service.
Migrate UK has so far submitted around eight super priority cases online for sponsored workers where the applicant has been able to attend an appointment within a week. Successful cases have seen the resulting Biometric Residence Permit being issued and received within 48 hours of attending the appointment, but this cannot be guaranteed.
Challenges to consider
This all sounds simple enough but there are current complications and restrictions with the new service which HR needs to bear in mind when supporting employee applications, as they could affect when applications are approved, especially if they have been left to the last minute.
Warn employees that the online application system has a tendency to crash or repeatedly log people out for document-heavy applications, for example.
Service centres are also having some technical teething issues causing appointments to be cancelled and having to be rebooked elsewhere. Luckily, the application submission date remains as the online submission date and uploaded documents remain on the system.
HR practitioners should make employees aware that the new service still requires the applicant to have a full understanding of how they qualify for a particular status and the documents required, which is not always easy for most employers or employees.
And once the application fee has been paid online, the applicant must enrol their biometric data at one of the service centres within two months.
Finally, Family Life applications (spouses/partners) cannot yet be processed under the super priority service.
Those who need fast decisions must rely on the old premium service until this finally closes on 8 January 2019, which means the old service appointments are now oversubscribed. Many are failing to secure an appointment prior to Christmas, so having to cancel overseas travel.
The key is to encourage employees to submit their applications sooner rather than later.
In principle it's a much neater, faster and more convenient application process but like with any process, particularly new ones, delays or complications can arise so applicants must give themselves plenty of time to account for these potential perils.