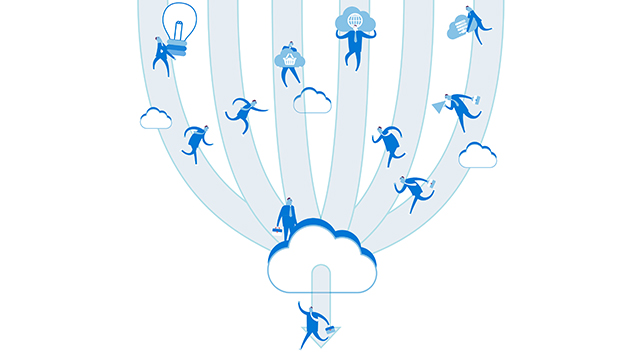 Goldman Sachs has just reported that it attracted more than a quarter of a million applications from students and graduates for jobs this summer. This is quite an astounding number of applications.
The challenge they face is a common one with many organisations, managing a number of vacancies which are greatly overshadowed by the volume of applications that they have to process.
The challenge is to find a way to process a large volume of applications and identify the best talent in very short timeframes, using an appropriate amount of resource, whilst providing an excellent candidate experience.
At a&dc, we use the SIFTTM process to support our clients to screen applicants quickly, effectively and fairly. SIFTTM (Screening Individuals for Fit and Talent) is an online multi-stage assessment process which allows organisations to screen against the most relevant criteria for a role.
While there are a number of different approaches which can be taken to sifting large volumes of job applicants, we have outlined our three top tips to consider when dealing with high volume recruitment:
Use Multiple Automated Stages
When considering the best approach, it is worth thinking about whether the process you are using is automated and whether there are multiple stages.
Automating the sifting process reduces the resources required to process job applications. Rather than manually screening applications/CVs, employing online, automated assessments as the first stage of the recruitment process is crucial to efficiently reducing the resources required to handle large volume recruitment campaigns. Exactly how this initial online sift is designed will depend on the volume of applicants which need to be screened and considerations around the applicant journey.
Rather than using one single assessment to sift your applicants, incorporating multiple stages and assessments into your initial screening process is ideal as it will give you the best chance to significantly reduce the number of applicants for a given role. You can use a different assessment at each stage of the process, removing a certain proportion of applicants at each stage based on their performance.
Using multiple (and different) assessments means that applicants are assessed in different ways and against different criteria before being considered for the next stage of the recruitment process.  This ensures that too much weight isn't being placed on any one assessment tool or criteria at the early sifting stages.
Keep it Relevant
Whilst off-the-shelf products may be suitable, using bespoke online tools will ensure that your process is specifically relevant to the role and organisation. Sifting processes can be designed around the competencies, values, measures of judgement, preferences and cognitive ability that are applicable to the role.
This ensures that the applicants that demonstrate the highest potential to perform in the role are being selected in, whilst highlighting to the applicants what is important in the job.  This enhances the candidate experience and differentiates your employer value proposition.
To give a client example, Avon and Somerset Constabulary recently updated their sifting process for police constables in order to emphasise the role of community policing. They wanted their sifting process to take account of what the community wants from the police, whilst highlighting that serving the community is at the core of what they do.
This is also a good example of how your sifting process can act as an excellent realistic job preview.  Assessments which present the role in a realistic way (eg Situational Judgement Tests) give the applicant the chance to learn more about what the role entails and to get an insight into the types of situations they would face.
Presenting a realistic portrayal of the role at the early sifting stages may also allow some applicants to deselect themselves out of the process if they feel the job isn't suited to them.  Taking this approach will reduce the time you spend meeting candidates who end up ruling themselves out at a later stage.
Focus on the candidate experience
One of the key benefits of using an online screening process is the time and cost saving for an organisation. However, this doesn't mean that you can't provide a great candidate experience at the same time.
The use of engaging assessments that provide applicants with an insight into the role and the organisation will enhance the candidate experience. Increasingly online sifting tools are making use of multimedia content in their design to enhance the candidate experience, with highly engaging assessments such as video becoming more common.
Due to the fact that an online screening process may be fully automated, there can be the concern that applicants will miss the 'human touch' of more manual processes. While you can't always replace the benefits of a more hands-on approach to screening applicants, one thing that can help to maintain a positive candidate experience is ensuring that communication and feedback is provided throughout.
The use of automatic feedback on assessments and detailed assessment reports at the end of a process will ensure applicants feel that they are gaining something useful from the process, even if their application has not been successful.
So, does this online sifting approach really help with overcoming the challenges faced in volume recruitment?
The Welsh Fire and Rescue Service moved from a manual screening process to a SIFT process for their 2015 recruitment campaign. This campaign saw a three-fold increase in applications, giving nearly 6,000 candidates to process. The Service saved £49,000 to process this volume using SIFT and over 200 working days compared to the previous campaign, despite the increase in applications.
By Mary Mescal, Senior R&D Consultant, a&dc
a&dc are the leaders in behavioural assessment and development.  We make a measurable difference to business performance by using behavioural assessment to recruit and select great talent into every job and developing leadership behaviours that enhance business results.  To find out more, visit our website here.