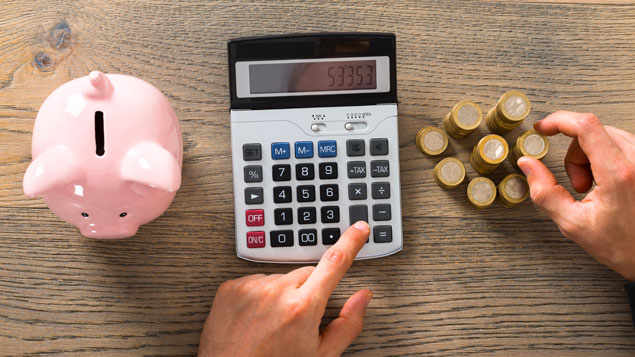 The TUC has found that the average worker has lost £11,800 in real earnings since 2008 and that the UK has experienced a worse real wage slump than many other leading economies.
The analysis stated that people in the London Borough of Redbridge had lost the most. They are still earning 34% less in real terms than a decade ago – the equivalent of £181 a week.
Both poorer and more affluent areas have been affected by sharp falls in wages and in 307 local authority areas (about 75%) real wages are still lower than a decade ago.
There are also wide variations in losses, the analysis revealed: in London average workers have lost £20,000 and in the South West £14,400.
These figures were arrived at by adding up the yearly figures for wage decline since 2008. For many years prior to 2008 the UK had real wage growth (taking into account inflation) of about 2%. After 2008 wage growth went into reverse until recently.
Ten years of stagnant wages, 1.1% rise in real wages taking into account inflation.
Average pay packets are not set to recover to their 2008 level until 2024, the analysis claimed, adding that the UK is one of only two advanced economies (along with Italy) where real wages were still lower than a decade ago.
TUC general secretary Frances O'Grady said: "The government has failed to tackle Britain's cost of living crisis. As a result millions of families will be worse off this Christmas than a decade ago.
"While pay packets have recovered in most leading economies, wage growth in the UK is stuck in the slow lane.
"Ministers need to wake up and get wages rising faster," she said. "This means cranking up the pressure on businesses to pay staff more, especially at a time when many companies are sitting on large profits.
"And it means giving unions the right to bargain in more workplaces."
In October, Personnel Today reported that wage growth was at its highest level in 10 years, according to Office of National Statistics figures. David Freeman, ONS head of labour market, said: "People's regular monthly wage packets grew at their strongest rate in almost a decade, but, allowing for inflation, the growth was much more subdued.
Pay excluding bonuses rose by 3.1% in the three months to August compared with the same period a year ago. This increase was just above inflation, which for this period was 2.5%.
"You can focus on the monthly figures – they sound on the face of it impressive – but we're actually in the biggest slump in wages for 200 years," Alex Collinson, TUC policy and campaigns support officer, told Personnel Today.
A previous analysis found that the only slump longer than the current one (forecast to last until 2024, not factoring in Brexit) was the 24 years between 1798 and 1822, a period when Europe was ravaged by the Napoleonic Wars and their aftermath.
A government spokesman emphasised the positives, however: "The UK's jobs market has never been stronger, employment is at a record high with more people in work in every region of the UK since 2010 and wages are now rising at their fastest in a decade.
Stephen Clarke, senior economic analyst at the Resolution Foundation think-tank, told the Guardian: "While wages are currently growing at their fastest rate in a decade and employment is at a record high, the sobering big picture is that inflation-adjusted pay is still almost £500 a year lower than when Lehman Brothers was still around.
"Stronger wage growth is needed to make 2019 a better year for living standards than this one."
The UK ranks 9th in terms of wage performance among wealthy G20 nations since 2009, according to the International Labour Organization, behind Italy, Japan, Canada, the US, France, Australia, Germany and South Korea.
Pay decline by region
(from ONS Annual Survey of Hours and Earnings)
| | | |
| --- | --- | --- |
|  Region/nation |  £ loss | |
|  London |  -£20,000 | |
|  South West |  -£14,420 | |
|  North West |  -£14,230 | |
|  South East |  -£13,590 | |
|  East Midlands |  -£12,920 | |
|  Yorkshire/Humber |  -£12,680 | |
|  East |  -£11,470 | |
|  West Midlands |  -£9,220 | |
|  N Ireland |  -£7,270 | |
|  Wales |  -£7,100 | |
|  Scotland |  -£6,180 | |
| North East | -£4,890 | |