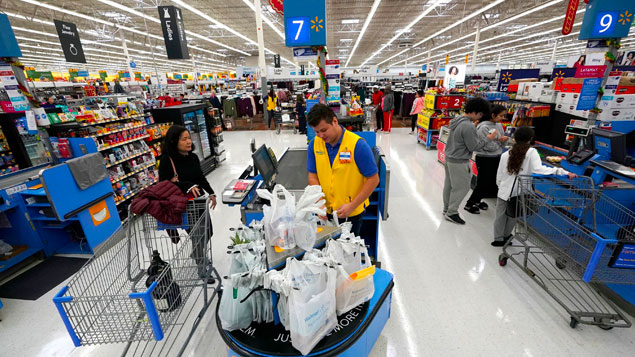 Almost 100 women in the US have filed a gender discrimination claim against retail giant Walmart, alleging they have been denied equal pay and career development opportunities because of their gender.
The class action claim, from current and former staff ranging from store workers to those in salaried management positions, alleges that women often miss out on promotions in favour of men and, in some cases, are paid less than men doing similar roles.
It is not the first gender discrimination case the retailer, which owns Asda, has had to defend. In 2011 the US Supreme Court ruled that a similar claim involving 1.5 million current and former female Walmart staff – the largest employment class action case in US history – could not proceed on the basis the women did not have enough in common to constitute a "class".
According to the Guardian, one woman who worked as a deli manager at a store in Manatee County, Florida, expressed concerns to her manager when she discovered her male colleagues were being paid more than she was. She was also forced to take on more responsibility and duties, without being compensated for it.
Another former employee left the company after being denied promotions that were instead given to male colleagues she had been training.
"I trained men who made more than me, [was] told I couldn't get a raise and told I couldn't get promoted yet I was training them for the job I wanted to do," the former employee, Jenny Hicks, told the Guardian.
According to local newspaper the Miami New Times, other women say they were hired at minimum-wage levels, currently $8.46 (£6.55) in Florida, despite men being hired for the same positions on starting salaries of $14 to $21 (£10.84 to £16.25) per hour.
In a statement, Walmart said: "Walmart has had a strong policy against discrimination in place for many years and we continue to be a great place for women to work and advance. The allegations from these plaintiffs are not representative of the positive experiences that millions of women have had working at Walmart.
"We've said all along that if someone believes they have been treated unfairly, they deserve to have their timely, individual claims heard in court. We plan to defend the company against these claims."
Four of the UK's biggest supermarkets – Asda, Tesco, Sainsbury's and Morrisons – are also defending similar equal pay claims. Law firms claim that shop floor positions, which are mainly carried out by women, should attract the same rate of pay as warehouse roles, which are usually male-dominated.
In January the Court of Appeal ruled that Asda store workers can compare themselves to those in warehouse roles.