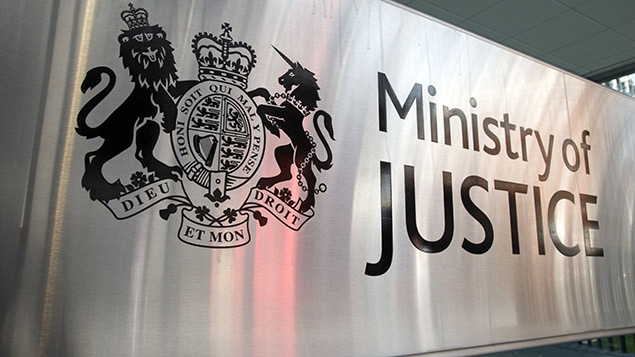 Cleaners, receptionists and security guards at the Ministry of Justice (MoJ) and Department for Business, Energy and Industrial Strategy (BEIS) are set to go on strike tomorrow as part of action to demand the London Living Wage.
Outsourced staff at the MoJ and support staff at both government departments will take co-ordinated action organised by the United Voices of the World (UVW) union and the Public and Commercial Services (PCS) in BEIS.
The strike was called over pay. The unions say that staff employed by external contractors earn £9 an hour, below the London Living Wage of £10.55 calculated by the Living Wage Foundation. The workers are also not entitled to the same sick pay and annual leave as departmental staff, the unions claim.
More than 70 members of the UVW union will strike at the MoJ for 48 hours from 22 January after a unanimous vote. This action will coincide with a walk-out at BEIS organised by the PCS union. Employees of service firms Engie and Aramark will strike for almost 24 hours from 7am on Tuesday.
PCS said in December that a strike ballot had indicated overwhelming support for industrial action, after talks with the department had broken down.
Talks had ended when business secretary Greg Clark asked officials to conduct a review instead of announcing decisive action on pay. The union's general secretary Mark Serwotka said: "The contractors at BEIS have treated [staff] disgracefully and all our members ask is to be on the same terms and conditions as their BEIS colleagues."
He added: "This strike is a testament to our members' determination to win decent pay and conditions at work. Our union is demanding ministers step in to deal with the situation, ensure that outsourced workers are paid the same as BEIS colleagues and ultimately that these jobs are all brought back in house by the department."
A UVW statement said of its members at the MoJ, who work for private contractor OCS: "They often can't realistically take time off if sick or injured. Missing a day's wages – let alone two, three or four days – often means choosing between eating and paying bills. Only after the fourth consecutive day of absence are they currently entitled to a miserly £18.41 a day."
A spokesperson for the MoJ said: "We are committed to lifting the salaries of the lowest paid members of staff and demonstrating that everyone is valued equally for their contribution, including our vital support staff. The support staff at BEIS and Ministry of Justice are valued colleagues.
"The independently advised national living wage has helped to deliver the fastest wage growth for the lowest paid in 20 years and the most recent rise in April meant full time workers will earn an extra £600 a year. We strictly enforce the national living wage in all our contracts."