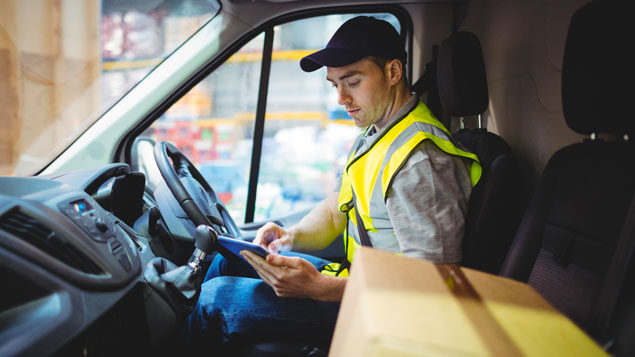 The creation of a new worker status by courier company Hermes could prove an important step in the evolution of gig economy workers' rights, argues Mike Hibbs from law firm Shakespeare Martineau.
In possibly the most significant development in the gig economy for a number of years, Hermes has struck a deal with its workers and their union to offer a new way of working, dubbed "self-employed plus".
This feels as though it's been in the pipeline for quite some time, with businesses across sectors grappling with the minefield that the so-called gig economy has proven to be. However, with Hermes very firmly pinning its colours to the mast, is the onus now on other businesses to step up to the mark?
Uber, Hermes, Deliveroo and Pimlico Plumbers have all found themselves in the courtroom in recent years, brought to task by staff members who wanted a change to their employment terms and their classifications – were they workers or employees? Hermes appears to have negotiated a middle ground which, crucially, has been accepted by all parties, including union representatives.
[Tim Roache, GMB union general secretary, said: "Other employers should take note: this is how it's done". However, Jason Moyer-Lee, general secretary of the IWGB union, struck a more cautious note saying employment law should not be treated as an "option".]
Hermes' drivers will now be given a choice. They are free to retain their self-employed status or choose to transfer to the newly coined classification, "self-employed plus".
Under the previous categorisation, drivers were not entitled to basic workers' rights, such as the national minimum wage, holiday and sick pay. Now, staff members who opt for the self-employed plus route will be able to take up to 28 days' paid annual leave on a pro-rata basis and will earn above the national minimum wage at £8.50 per hour. However, new couriers must follow Hermes' own pre-prescribed delivery routes.
This is without doubt a shrewd move by the business and gaining agreement from both workers and their unions is a significant milestone. In breaking the repetitive tribunal and appeal cycle of gig economy employment cases so far, Hermes has delved right to the heart of the issue: evolving ways of working that require more creativity from employers in terms of the packages they offer to their workers.
Additionally, with the UK on the brink of being at full-employment, staff retention will become more important than ever before and offering all workers and employees contractual options that match their lifestyles and expectations is central to that.
While the new self-employed plus status is revolutionary in many ways, it is unlikely to lead to widespread legislative change quite yet. The government, under its Good Work Plan, has proposed to improve the rights of those on unstable contracts by giving them the right to a written statement of their entitlements from their first day in a role and by repealing a loophole that allows agency staff to be paid on lower rates. Hermes' decision will no doubt influence any further plans and could help form the basis of a more standardised approach to how gig economy arrangements are structured.
The decision will likely put pressure on other gig economy businesses to change their ways of working, but it is important to remember that the gig economy in itself is not the same across industries and sectors; different businesses will use it in different ways, dependent on their own business models. Despite this, other groups of workers and their unions will likely be raising the issue wherever they can in the hope that they are offered something similar to Hermes' workers.
Other groups of workers and their unions will likely be raising the issue wherever they can in the hope that they are offered something similar to Hermes' workers."
Self-employed plus works for Hermes and constraining new couriers to prescribed routes means that drivers are as efficient as possible, while making it easier to ensure that the hourly wage can be easily calculated. For other delivery-based businesses, the model may not work and could raise questions about what drivers do between assignments, how that time is compensated in terms of pay and the extent to which couriers should be engaging with end customers.
An additional benefit is the opportunity this may bring in terms of freeing up the time of the courts and tribunals. Recent years have seen high-profile gig economy cases take up huge amounts of time and resource, both from the judiciary and internal management teams. Reducing the number of these cases will only be a positive step, indicative of a healthier worker-employer relationship and freeing up time for the courts to dedicate to more pressing issues.
Nevertheless, it is an exciting time for the gig economy, and this move by Hermes feels like a step towards finding new ways of working. It signals that employers should be getting creative with their terms of engagement and that it is possible to find solutions that suit both worker and employer.