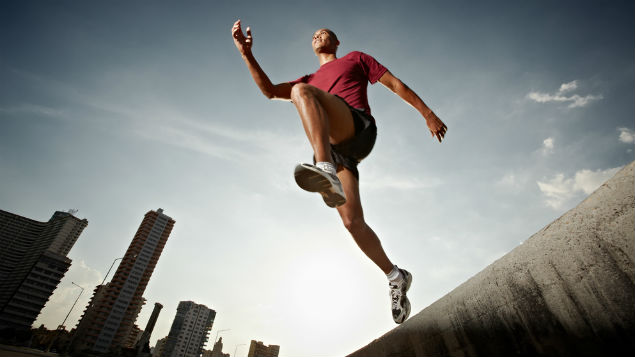 Making a business case for wellbeing initiatives is problematic. Intervening in employees' personal lives by providing a batch of benefits is one thing, but how can you demonstrate the payback on major wellbeing campaigns and programmes? Kirsten Samuel from Kamwell offers the steps to success.
There is often confusion initially about the scale and scope of what "employee wellbeing" covers. It can include everything from physical health screenings, mental health workshops and wellbeing portals to the physical environment of the workplace. This raises questions about what is going to be most effective in your particular company.
More on workplace wellbeing interventions
What is relevant to your staff? What is window dressing? What can be measured? As yet there is no gold standard in the industry for measuring employee wellbeing – every organisation has their own method, because each has different priorities, their own problem areas and are at varying stages of their journey in introducing a culture of wellbeing.
There is also no shortage of broader evidence of why investing in health and wellbeing is so important for organisations. At the moment, some of the strongest evidence comes from US employers.
A Harvard Business Review study has outlined how organisations with effective wellness programmes have greater staff retention (Berry et al, 2010). Participants in programmes were also absent less often and performed better at work.
In 2013, a major review by RAND (a US public policy research organisation) of workplace wellness programmes pointed to their impact on driving up levels of exercise, cutting the number of smokers and weight loss.
But the UK has also come a long way in the past few years, with more companies than ever before investing in initiatives as well as wider strategic campaigns, some linking wellbeing to business strategy.
So how exactly do you convince senior executives that health and wellbeing is not the woolly, "nice-to-have" concept of the past, but a smart business decision? Here is how you can go about it.
Do your research
Organisational leaders want the facts, figures and evidence, so make sure you go to the table prepared. Not only will this mean you are taken more seriously, but you cannot create a comprehensive business case without doing the groundwork. You are also planning for the future by providing a baseline starting point for benchmarking year on year.
Always link the argument back to key business priorities and strategic drivers. Be clear about what you already provide in terms of health and wellbeing as a business, what needs to change and why.
Research what is important to employees and what the key health concerns are via surveys, talking to staff and health risk assessments. Be clear on the basic stats to build a picture of the current challenges – how much does sickness absence currently cost the business? What is the current level of staff turnover and what does this cost?
To help you get this data, and before going to the executive team, it is useful to run a pilot scheme; a one-off wellbeing initiative or event that will help you connect with employees and gauge opinions. Make use of existing and standard industry evidence in terms of the benefits of well-being for productivity and performance – making sure it is specifically relevant in terms of organisations of a similar size and sector.
Set up metrics
Measuring and tracking return on investment is challenging when it comes to wellbeing programmes, as there are so many factors that influence productivity and business performance. However, there can be no doubt that happy, healthy people in a similar culture perform better than unhappy, unhealthy staff in a negative environment.
The most common metrics include sickness absence, OH referrals, staff turnover and engagement scores in employee surveys. You can also look at impact by measuring degrees of collaboration and innovation.
It is harder to put an exact figure on measures such as productivity, presenteeism and leavism (the practice of taking leave in order to catch up on work), but some basic formulas can be used to at least provide an indicative measure.
It is worth remembering that behaviours do not change overnight – especially culture change – but consistently measuring your progress will help you start to forecast improvements and set realistic goals. Even if the data is not perfect, it is better to at least make a start.
Agree key metrics (both remedial and preventative) and over time you will start to identify trends that will help you focus your resources and investment in wellbeing more effectively. Create a management information dashboard that is updated quarterly and shared with relevant parties to showcase wellbeing highlights. The more data you can provide, the better.
Include external context
There are a number of contextual factors that make health and wellbeing investment more than just an issue of performance. What are the benefits to the organisation in terms of its positioning and reputation?
Wellbeing benefits can be an important part of employer branding and workplace culture, as well as being platforms for solid recruitment and retention.
The Government is also increasingly interested in shifting responsibility for healthcare to individuals and employers. This is due to a number of reasons, including the budget constraints on the NHS, the pressure from an ageing population, the digital revolution (which has given everyone greater access to health information), and rising levels of chronic illnesses such as diabetes, obesity and heart conditions.
So include "duty of care" issues in your presentation to the board, such as the Fit for Work scheme and NICE guidelines on "Workplace policy and management practices" (2015), designed to improve the health and wellness of employees.
Be holistic in the offering
By far the best wellbeing programmes are those that are holistic – appealing to more people rather than appearing to be limited activities for the few.
The holistic model used by Kamwell includes: the vibrancy of physical health (movement, nutrition, sleep, recovery); mental wellbeing (psychological, emotional and spiritual); the security of finances; the enjoyment of careers; the quality of relationships; and the contribution we each make to our community and environment (workplace and economically).
There is no such thing as one-size-fits-all, so do your research, understand your audience well, offer something for everyone, learn and evolve, and then grow and scale your programme.
Encourage role models and champions
Find a regular slot to update senior leaders on the wellbeing programme and understand their individual interests. This will help to engage them across the different initiatives (some top executives might already have a keen interest in running or cycling, for example). Get them to lead, sponsor or participate in any initiative that relates to their personal interests – or even their health issues.
Some leaders have been brave enough to talk about their battle with mental health problems in the past. Sharing their personal stories is an extremely powerful and effective way of engaging with employees and helping to break the stigma.
If you plan to run a cancer awareness campaign, think about the role for senior leaders. When Hewlett Packard ran its lung cancer campaign, all the posters featured the managing director promoting the value of early detection of lung cancer. Seeing a senior leader personally involved made more people take action.
Senior leader involvement sets models of behaviour from the top down, validates the business case and demonstrates the benefit of what the wellbeing programme offers. And with their stressful roles, is also of personal value.
If wellbeing programmes are not supported at the top of the organisation, line managers will not follow. Managers need to understand that they have some responsibility for the wellbeing of their team members, and the bigger positive impact this can have on their people and the business.
There continue to be managers who do not allow line reports to take a lunch break or expect regular overtime – and it takes clear direction from the top to change these types of attitudes and behaviours.
Think about the diversity of audiences. Target interventions that speak to different groups, their issues and their "pain points". Encourage ambassadors in all areas to conduct research and engage employees.
Explain the scaling methods
Once you have created a programme that works well for one location, team or demographic, the next question is how you scale up that success.
A way to build confidence and support at the top is to recommend pilot phases to allow for a period of testing and learning, and then create a blueprint that can be easily replicated.
Foster a community that socialises, online or in person, so that those within the programme spread the word to other parts of the business.
A network of wellbeing champions will support your message, brand and activities – enabling you to scale both nationally or internationally.
Get the presentation right
Focus on the facts and how they link back to the organisational strategy. Some people respond best to visual information, some to written, and some to oral – so make sure there is something for everyone.
It is more engaging to leave behind the traditional HR-speak on this occasion, and talk more in broad-brush terms of creating a great company culture that delivers high performance.
Kirsten Samuel is managing director of Kamwell.
References
Berry LL, Mirabito AM, Baun WB (2010). "What's the hard return on employee wellness programme?". Harvard Business Review. December 2010.
Mattke S, Liu H, Caloyeras J, Huang CY, Van Busum KR, Khodyakov D, Shier V (2013). "RAND workplace wellness programs study final report".
National Workplace Health. "Management guidelines". [NG13]. Published June 2015.
National Institute for Health and Care Excellence (2015). "Workplace health: management guidelines". [NG13], pp.16-17.