More than a year on, the effects of the first wave of Covid-19 infections are still being felt, with up to 2 million people in the UK still experiencing long Covid symptoms.
With infection rates rising again, hope for a return to "normal" is dwindling. However, could the pandemic present a unique opportunity to rethink how to best manage an increasingly complex workforce, and to reframe how we aim to achieve "occupational health"?
In this exclusive webinar for OHW+ Premium members, OD consultant and long Covid campaigner Lesley Macniven reflects on this question.
She discusses how positive progress is being made, and the potential for transformational change across a number of professions in how we collectively recruit, develop and retain a healthy workforce, with a reinvigorated vision of occupational health at its heart.
This hour-long webinar is chaired by Professor Anne Harriss and covers:
Which principles governing how we worked pre-pandemic are still relevant? What has changed?
The rise of patient groups: "experts by experience" as change agents and collaborators.
The missing link: Where is the effective, connected leadership?
Taking a systems-based approach: who needs to work together to tackle the issues?
Could the effects of Covid-19 lead to new professional career opportunities and structures?
Want to watch the webinar? Join OHW+ as a Premium member now
About our speakers
Lesley Macniven is chair of the Long Covid Support Employment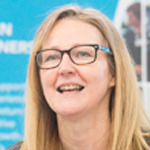 Group, which researches the issues, campaigns for multidisciplinary solutions and creates guidance with partners SOM, the TUC and CIPD. She is a writer, a fellow of the CIPD, and runs a consultancy focused on D&I and organisational development. She helped build a Long Covid Facebook community with over 40,000 members that has become a campaigning tour de force working with the WHO, NIHR and others.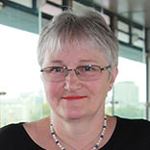 Professor Anne Harriss is emeritus professor of occupational health. Former course director at London South Bank University, she led the development of more than ten educational programmes at diploma, degree and MSc level. Anne is currently immediate past president of the Society of Occupational Medicine.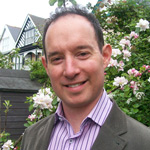 Nic Paton, editor of OHW+, has written about occupational health and wellbeing since 2001 and became editor of Occupational Health & Wellbeing in 2018. An award-winning editor, journalist and writer he specialises in editing and managing professional magazines as well as writing on business, employment, health, education and lighting for national newspapers, specialist publications and websites.