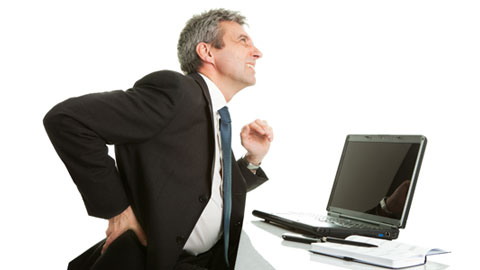 Hundreds of thousands of workers are forced to leave work or take early retirement because of a lack of support from their employers around musculoskeletal disorders (MSDs), a new report has found.
The study, published by think-tank The Work Foundation in December 2012, warned that a lack of positive practice to support people with MSDs in the workplace was leaving hundreds of thousands at risk of lost earnings, reduced productive working time and early retirement, putting an accompanying strain on both household incomes and the UK welfare system.
MSDs are the leading cause of people going onto employment and support allowance (ESA). The foundation's report, Taking the strain: the impact of musculoskeletal disorders on work and home life, surveyed more than 800 people living with MSDs and found that:
more than half of employed respondents reported a loss of earnings because of their condition;
of those not in work, 57.4% had been the main earner for their household before leaving a paid job;
three-quarters of retired respondents said their condition had influenced their decision to retire, with the majority having left the labour market before reaching the age of 55;
two-thirds of these households now relied on welfare support;
one in four reported concerns about remaining in work because of their condition; and
on average, respondents said they experienced a 43.9% productivity loss at work.
It took an average of 4.22 years to diagnose an MSD, and even after diagnosis one respondent in 10 had to wait more than a year to receive treatment. Only half of respondents had discussed their employment with a GP, the research found.
The research was put together by the foundation as part of its role within the Fit for Work UK partnership, which includes the Arthritis and Musculoskeletal Alliance, BT, the Chartered Society of Physiotherapy, the National Ankylosing Spondylitis Society, the National Rheumatoid Arthritis Society and the Royal College of General Practitioners.
Ailsa Bosworth, Fit for Work UK member and chief executive of the National Rheumatoid Arthritis Society, said: "This survey shows people with MSDs aren't receiving the support they need. This needs a concerted effort across government departments to incentivise the NHS to get more involved in helping patients stay in work."
The survey suggested that having an MSD can also compromise job quality, with more than one respondent in three saying their condition had affected their access to training and development, and just under 60% saying it prevented them from reaching their full potential in the workplace.
The findings also raised concerns about employers making reasonable adjustments to accommodate the needs of employees with MSDs.