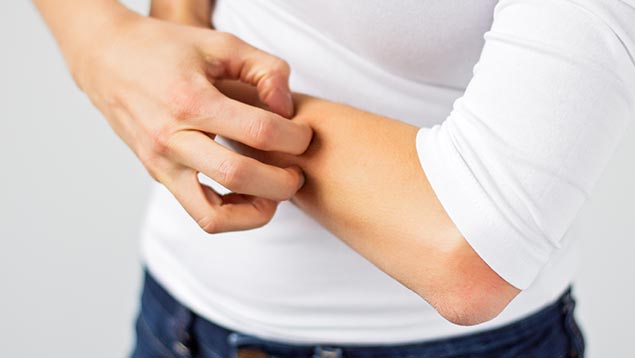 An NHS trust has been fined for failing to prevent or even monitor at least 23 cases of dermatitis among its staff, with failings by its occupational health (OH) team highlighted as part of the prosecution against it.
In February, the Royal Cornwall Hospitals NHS Trust pleaded guilty to a breach of health and safety legislation following a prosecution brought by the Health and Safety Executive (HSE).
The court heard that between 2007 and 2012 the trust had failed to carry out regular health checks
of employees to detect any symptoms of dermatitis or other skin issues. The scale of the problem came to light only when an HSE team inspected the trust and it emerged 23 cases had not been reported to the executive, as is required by law.
The role of the trust's OH team was also put into the spotlight.
The HSE said: "As and when symptoms were reported by members of staff, they were simply told to see their GP by the trust's occupational health team. As a result, cases of work-related dermatitis were not picked up by the trust and the issue was not seen as a priority.
"At the time, there was no link between occupational health and dermatology department. This has since been rectified."
The trust was fined £10,000 and ordered to pay costs of £9,620 for a breach of the Management of Health and Safety at Work Regulations. HSE inspector Emma O'Hara, speaking after the hearing, said: "The Royal Cornwall Hospitals Trust, which employs 5,000 people, failed to have an adequate management system in place to prevent dermatitis, a recognised condition in the health sector, and deal with it when it arose.
"Employers must ensure they identify risks to staff and come up with plans and procedures to minimise the risks and make sure cases that do occur are properly treated and recorded," she added.
The HSE website has online advice on dermatitis in the workplace.