Our new series looking at professions allied to occupational health (OH) begins with an update on the work of occupational hygienists. Martin Stear, a chartered occupational hygienist and registrar of the Faculty of Occupational Hygiene, explains how hygienists fit into the workplace health picture, their training and qualifications and how their practice is rising to the challenges of the future.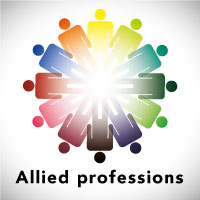 The discipline and practice of occupational hygiene is one of the oldest within the OH arena and, as such, was recognised as pivotal by Lord Robens in his 1972 report, which led to the first Health and Safety at Work Act the following year. In this report, he defined OH as comprising two main elements – occupational medicine and occupational hygiene – and concluded that "OH is very much a multidisciplinary subject requiring the combined knowledge and skills of doctors, chemists, engineers, nurses and others".
Background of occupational hygienists
Occupational hygiene fits into the picture by using science and engineering to control or eliminate workplace hazards and create healthier workplaces in the most efficient and effective ways. Occupational hygienists work across all sectors in a variety of roles – as regulators, researchers, educators, managers and practitioners working within both public and private sectors, for consultants or as direct employees in all industries, from small to medium-sized enterprises (SMEs) right through to multinational companies. You can watch a short video outlining what a career in occupational hygiene is like from the perspective of some of our members.
Gaining competency involves extensive study and on-the-job training. A career in occupational hygiene will usually mean you come from a science- or engineering-based educational background, and most hygienists have a science-related undergraduate degree. Many people move into the profession from work in other areas – such as chemistry, engineering, biology, physics, medicine and nursing – and even more choose to specialise after starting work in occupational safety roles.
Gaining qualifications
There are different ways to undertake specialist studies which, in the UK, all lead to the highest occupational hygiene qualification – the British Occupational Hygiene Society (BOHS) Diploma of Professional Competence in Occupational Hygiene. For much more detailed information, visit the education section of the BOHS website.
"Those who have gained BOHS qualifications over the years know that they are academically demanding and intellectually rigorous," Dr Alex Bianchi, OH centre of excellence manager at ExxonMobil and 2011/12 BOHS president says. Moreover, he adds, the qualifications are recognised by the Health and Safety Executive (HSE) and the UK Accreditation Service in the UK, and by professional occupational hygiene bodies, industry and employers worldwide.
The Faculty of Occupational Hygiene (FOH) offers a range of UK and international qualifications in occupational hygiene and related subjects, which include standalone modules covering general principles and practical applications at the introductory and technician levels, as well as the professional-level certificate and diploma qualifications. Many of these qualifications are cited in HSE guidance as a means of demonstrating competence.
The BOHS brochure Training, examinations and qualifications in occupational hygiene provides a complete overview of what is available, and the routes that can be taken towards achieving the highest level.
Collaborative working
In 2012, BOHS was awarded its Royal Charter, and BOHS diploma holders who are current members of the FOH – and who are therefore required to participate in the mandatory and ongoing continuing professional development (CPD) scheme – are chartered occupational hygienists.
The BOHS and its membership does, however, acknowledge the importance of working with other disciplines, with chief executive Steve Perkins pointing out: "We complement each other and will only be successful in addressing the challenges we all face by working together."
This is happening through associations and alliances, as well as on the ground with the people in the workplaces themselves. The interesting and eternal dilemma for everyone, however, is making priorities stand out from the meld of general OH and safety partnerships.
Priorities for occupational hygiene
The single most important issue for contemporary occupational hygiene is still the shocking occupational disease burden: 13,000 people die each year in the UK from occupational diseases that are preventable with the application of good occupational hygiene practice. These figures dwarf the 148 annual deaths from workplace accidents.
Furthermore there is the spectre of an increasing occupational cancer burden, with a warning from Dr Lesley Rushton at the most recent BOHS Annual Conference that, in the absence of action, annual deaths from preventable occupational cancers in 2060 will have risen by 5,000 from the current level of 8,000. As a profession, we face a huge task to convert this evident need for change into a demand for the practical, preventive solutions that occupational hygienists can actually provide.
Reassuringly, we are beginning to notice a gentle groundswell in awareness of occupational disease and the new Health and Work Service is a positive step in helping the long-term sick back to work. However, there is still a lack of political focus on the prevention of ill-health caused by the workplace.
"Watchdog" body necessary
There is a need for a strong and politically independent organisation to act as the nation's work-related health and safety "watchdog", and robust enforcement is a vital part of that. Unfortunately, 2014 has begun with the HSE struggling to deliver on some of its statutory duties, hindered by cumulative budget cuts and a recent trend of reducing specialist resources. We are, however, encouraged that the HSE triennial review 2014, published in January, refers extensively to the challenge of worker ill health in the UK.
BOHS wholeheartedly supports the review's call for the HSE "to seek new and innovative ideas for interventions that maximise its impact on the continuing levels of work-related ill health" and "to ensure it is not seen as the poor relation to safety issues". We look forward to working closely with the HSE on these key issues.
BOHS has also been supportive of, and involved in, the Council for Work and Health since its inception. This is a group that brings together all of the different professions, and through this and other collaborations we hope to begin to influence policy towards a "prevention is better than cure" mindset. However, making a real impact is going to take everyone – workers, employers, government and the wider public – pulling together.
We plan to work with other stakeholders on an initiative that tackles the burden of ill health from occupational disease, and the associated disability and long-term effect on sufferers.
Still a long way to go
The world has witnessed that with good occupational hygiene science and practice OH risks can be eliminated, or at least brought under control. It is possible today, for example, to be a healthy miner; the ill-health effects of working with or near asbestos, and how to avoid them, are well understood; and silicosis among pottery workers can be prevented. These are just some of the major achievements of occupational hygiene.
Yet, as we have seen, the statistics show that workers continue to be exposed to health hazards in their workplaces, and these risks will always need to be properly understood and managed. Large numbers of people are still employed in sectors such as construction, car paint spraying, baking and recycling, where exposure hazards include harmful dusts, respirable crystalline silica, asbestos, isocyanates and asthmagens like flour dust. And there are risks to health in most workplaces, including those in the service sectors – just one example is the risk of musculoskeletal problems for retail workers.
Even now, standards are still poor in many parts of the world, and new risks constantly emerge. The workplace of today has changed substantially and continues to rapidly evolve – new technologies have transformed many workplaces and reduced potential exposures for many workers. However, the transformation of work has also introduced new exotic and frequently untested materials, expanded global manufacturing and transportation systems, and exploited a global workforce that has limited access to traditional protective systems. Further, these changes have made increased use of small businesses contributing to the global supply chain, largely outside of corporate control, and increasing use of contingent or "precarious" workforces.
Evolving "sciences" and technologies also challenge us as occupational hygienists. New concepts of "exposure science" and the "exposome" confront traditional occupational hygiene by suggesting that exposure in the workplace cannot be meaningfully separated from exposures at home, or in childhood, or even in utero, so that occupational hygienists are stimulated to consider exposures throughout a person's life and the multiple factors that can cause cancer.
However, while exposures throughout the lifecycle may affect our health, those received in the workplace need special attention and understanding because of their potential affect on workers' lives, and our responsibility as a society or as employers to protect those who produce our goods and services.
Growing specialism
During 2013, BOHS membership grew by 10% – confirmation that there is still an opportunity to expand the profession in the UK. In addition to increasing the number of qualified specialist hygienists in the FOH, there are many people who practise elements of exposure control – not full time, but as one aspect of what they do in their job. Similarly, there is definitely a role for more generalist health and safety practitioners in protecting workers from exposure to health hazards, particularly in monitoring and assessing exposures and recommending appropriate controls; one of the functions of the hygienist individually, and BOHS as a body, is to help them do this.
The increase in the general membership of BOHS over the past five years is down to the understanding that collaboration with allied professionals is essential, while our Royal Charter status is recognition that there will always be a requirement for specialist support.
In the words of Dr Noah Seixas, chief editor of BOHS's journal the "Annals of Occupational Hygiene": "As our profession confronts the challenges of a changing world and workplace, the science and practice of occupational hygiene are as important as ever. The core ethic of the profession, protection of health and safety at work through application of sound science, guides us into this future."
Reference
Health and Safety Executive. Work-related ill health and occupational disease.