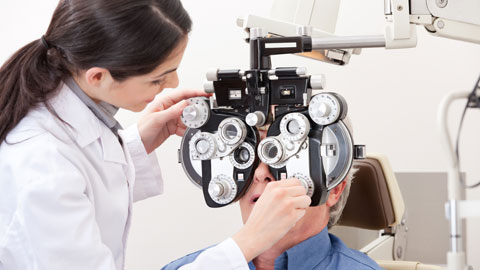 Employers are confused about their legal responsibilities when it comes to checking the vision of employees who drive for work purposes, a leading eyecare company has warned.
Specsavers Corporate Eyecare argued that the law as it stands is ambiguous and confusing, and needs to be clarified.
In its poll of more than 200 employers in both the private and public sectors, representing 356,611 employees, more than one-third of employers responded that they believed they were responsible for ensuring the adequate eyesight of employees who drive in the course of their work.
Yet more than half of employers believed this was the responsibility of the employee, with the remaining 6% saying that they simply did not know who was responsible.
But Laura Butler, corporate account manager for Specsavers Corporate Eyecare, said both had an element of responsibility: "This is a particularly confusing area of legislation. By law, each individual is responsible for ensuring they are fit to drive. But employers have a duty of care.
"The Health and Safety Executive states that health and safety law applies to on-the-road work activities as to all work activities, and the risks should be effectively managed within a health and safety management system."
She added: "The Regulations are ambiguous in that they appear to place responsibility on the individual but, if they are driving in the course of their work, this responsibility becomes shared with the employer."
There was also confusion among employers as to exactly what should be included in a full eye examination and sight test to ensure someone's eyesight was legally good enough for driving.