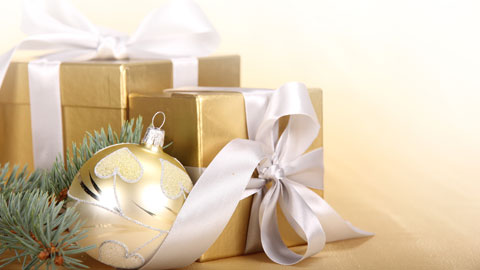 In the season of holiday cheer, the Government's offerings for the medical profession aren't exactly designed to get us in the spirit of the times, says Dr Richard Preece.
The Government announced two seasonal gifts this year for medicine and nursing.
First, it offered the Nursing and Midwifery Council (NMC) a one-off grant of £20 million to help it address its historic backlog of fitness-to-practise cases and ensure it meets fitness-to-practise performance targets. Then, a few days later, it announced that medical revalidation – the process by which doctors licensed with the General Medical Council (GMC) will regularly demonstrate that they are up to date and fit to practise – will start in December.
It is hoped revalidation will mean practitioners stay up to date and any concerns about their practice are addressed, and it will be introduced for doctors and nurses. While doctors are getting revalidation in time for Christmas, the NMC has indicated nurses will have to wait until at least 2015.
The NMC has been severely criticised in recent times – especially in a report published by the Council for Healthcare Regulatory Excellence (CHRE) – so the delay in revalidation for nurses is not surprising.
The NMC's problems were summarised in the CHRE report's first sentence: "The NMC has … failed to create the modern, effective and efficient regulator that the public, nurses and midwives need and deserve."
The CHRE says that the list of problems is long and includes:


confusion over its regulatory purpose;

lack of strategic direction;

unbalanced working relationships;

inadequate business systems;

inadequate corporate governance;

deficient leadership; and

insufficiently transparent and accountable management.
Big challenge
The revalidation challenge for nursing is substantial. In March, the NMC did a post-registration education and practice (PREP) portfolio audit. PREP was introduced 18 years ago, but has never been monitored.
The NMC has a long way to go from the current failings of the PREP system to an operating revalidation system in only three years."
It took an audit of only 0.015% of registered nurses, a mere 100, to confirm that the PREP system is not fit for purpose.
It took the GMC about 14 years to prepare the medical profession for revalidation. The NMC has a long way to go from the current failings of the PREP system to an operating revalidation system in only three years.
The NMC has indicated that nursing revalidation must be risk based and proportionate. High risk in revalidation terms relates to supervision and practice development, it does not mean practice in the most acute care settings with the most ill patients.
On the contrary, revalidation risk – underperformance – is higher in nursing and medical practice in settings where there is an underdeveloped clinical management structure.
Nursing, and medical, practice in OH could easily fall into a higher-risk category for revalidation. Many OH practitioners work outside a managed clinical system, often alone or in very small groups of clinicians, where systems to identify and manage underperformance are either non-existent or poorly developed.
To address this, the Faculty of Occupational Medicine has established a special system for medical revalidation for these doctors. Time will tell whether creating a revalidation mechanism to enable practice outside managed health systems has been beneficial to patients or counterproductive.
The revalidation risks in OH are not limited to working outside a managed system. There are specific risks that give concern to patients, and so to the GMC and NMC. In some cases, these concerns have led to additional safeguards – for example, legislation about communications between OH and other clinicians and rules about communication with employers. Occupational health might easily be considered a high-risk setting.
Revalidation has not proven popular in medicine, and it is not likely to be warmly welcomed in nursing.
OH doctors have received revalidation for Christmas. The NMC has been given £20 million to help address its difficulties and work towards revalidation for nursing. In the absence of a specific gift, OH nurses might want to limit themselves to a New Year's resolution to create or refresh their portfolio and make sure they comply with PREP.
References
Council for Healthcare Regulatory Excellence. Strategic review of the Nursing and Midwifery Council, final report. 3 July 2012.
House of Commons. Health Committee annual accountability hearing with the Nursing and Midwifery Council. 16 October 2012.