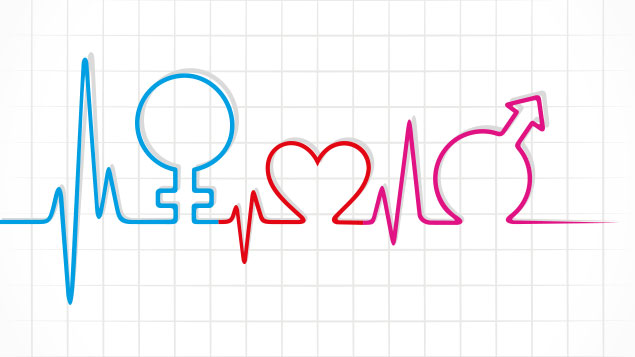 The health and wellbeing initiatives offered by employers may be growing increasingly nuanced and complex, says PruHealth's Dr Katie Tryon, but are they really offering a good service to employees?
Many employers now have multiple strands to their programmes in health and wellness, but typically these benefits and services are provided independently of each other, creating a heavy administrative burden as well as wasteful overlap in services.
Often, these disparate programmes have limited integration and low levels of participation despite significant investment from employers. As a result, employers are looking at how they can get better value for money by streamlining health and wellness programmes into one efficient, easily administered benefit and by driving engagement in benefits.
PruHealth's wellness programmes
PruHealth with Vitality offers larger employers a wellness programme that can be tailored to suit and an off-the-shelf wellness and reward programme for smaller businesses.
Consequently, private medical insurance is increasingly being used by companies as more than just a company benefit to help employees feel valued. It is being used as an intelligent business tool to help boost the bottom line.
With chronic diseases on the rise, health insurance is being harnessed by UK companies to help them play a vital role in encouraging workers to follow a healthy lifestyle and grapple with a truly global issue. Research suggests that between 50% and 70% of deaths can be directly attributed to poor lifestyle behaviours. And it is not just about deaths, it is also about the vast number of employees living with chronic disease.
The Oxford Health Alliance's 3-4-50 model clearly shows the effect of an unhealthy lifestyle. It highlights three risk factors – tobacco use, poor diet (including harmful use of alcohol) and lack of physical activity – that contribute to four chronic diseases: heart disease; type 2 diabetes; lung disease; and some cancers. Globally, these four diseases contribute to more than 50% of preventable deaths.
Employers will pay the price
Against a backdrop of an ageing population, a rising retirement age and an increase in those chronic diseases linked to lifestyle, it is becoming more critical than ever to ensure a healthy workforce. It is in employers' interests to view this situation as a potential time bomb, as it will be down to them to pick up the costs of their staff having more chronic diseases as a consequence of unhealthy behaviour. Not only will organisations reap the benefits now – in terms of a more engaged and productive workforce – but also in the longer term by avoiding absence from work due to sickness (absenteeism) and lower productivity due to staff attending work while ill (presenteeism).
UK companies can play a vital role in encouraging workers to follow a healthy lifestyle and address preventable causes of some of the most prevalent conditions. The working population spends a large proportion of its waking hours at work, and employers have the means of communicating directly with them and providing them with access to health interventions.
Employers also have a financial incentive and are starting to recognise the link between a healthy workforce and a healthy bottom line. The single biggest driver of employee engagement is feeling that an employer cares about their workers' health and wellbeing, and engaged individuals are more likely to be loyal, resulting in higher productivity, higher profitability and improved customer support.
Consequently, corporate wellness interventions in the UK are becoming more mainstream, but still have some way to go. Budgets are not being spent in the most effective ways and wellness interventions only reach the tip of the iceberg. Two of the biggest areas responsible for chronic disease – smoking and nutrition – are often not targeted at all, and the wellness programmes that are offered rarely provide motivation for staff to change their behaviour.
Maximising resources
Employers are more willing to improve the health of their workforce if any investment made can provide true value for money and cost savings by meeting more than one business need. By providing a multi-pronged approach, private medical insurance can work much harder and be used more effectively. Ideally, it should provide support for when employees are sick and help get them back to work quicker, deliver a wellness programme to try and prevent ill health and lifestyle-related chronic diseases, and increase employee engagement through provision of a benefit they want and value.
It is difficult to prescribe a one-size-fits-all solution as interventions will differ for each organisation based on their size, degree of sophistication in wellness and the demographics of their workforce, but solutions do exist. In short, private medical insurance needs to reflect that healthcare and employer needs are changing, and lend equal weight to preventive measures as well as treatment for sickness to provide real value for organisations and deliver more than one benefit.