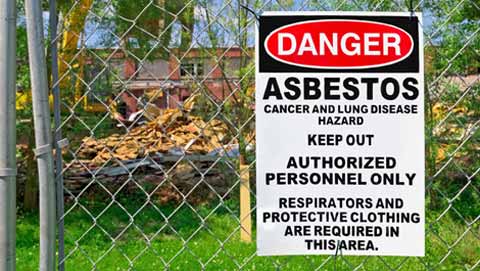 Around 5% of all cancer deaths in the UK can be attributed to work-related diseases, research has suggested, with causes including exposure to diesel engine exhaust fumes, asbestos, silica and night-shift working.
Research funded by the Health and Safety Executive (HSE) and published in the British Journal of Cancer in June revealed that approximately 8,000 people die in Britain annually because of illnesses linked to their occupation. Approximately half of these deaths were found to be among male professionals in the construction industry. The research also argued that the total number of work-related deaths was probably a conservative estimate.
The finding came in the same month as the International Agency for Research on Cancer (IARC), part of the World Health Organisation, classified diesel engine fumes as carcinogenic, arguing that there was sufficient evidence to suggest that exposure was associated with an increased risk of lung cancer.
Research published in February in the Scandinavian Journal of Work, Environment and Health, meanwhile, has argued that there are "statistically significant elevations in risk" of breast cancer for night workers, although only after about 20 years of working nights. It recommended that "restriction of the total number of years working night shifts could be one future preventive recommendation for shift workers".
Its conclusions follow a Danish study published in May in the journal Occupational and Environmental Medicine, which argued that working night shifts more than twice a week is associated with an increased risk of breast cancer.
In its research, the IARC concluded that night shifts are a "2A" or "probable" carcinogen to humans.
However, at the moment there is a paucity of firm evidence around any links between breast cancer and night shifts, says Dr Lesley Rushton, reader in occupational epidemiology in the School of Public Health at Imperial College and co-author of the study in the British Journal of Cancer.
"It is a tricky issue because, if you put it in perspective and look at what are the causes of breast cancer, then issues such as your genetics, family history and lifestyle factors such as weight or alcohol are all much more important," she told Occupational Health magazine.
"The issue is: should we be advising new nurses not to work on a night-shift pattern? At the moment, on the evidence, the answer would have to be 'no', but that can be a difficult message to get over," she added.
Sara Hiom, director of information at the charity Cancer Research UK, said that the HSE had commissioned a review of the evidence on shift work and cancer.
"Once the review is complete, we will have a more definite understanding of the role it may play in influencing cancer risk," she added.