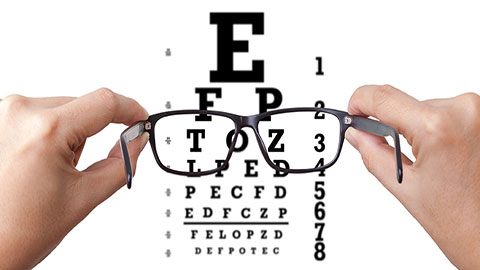 Occupational eyecare can do more than just help companies ensure they comply with health and safety regulations. Specsavers' Jim Lythgow looks at how it can add value.
Eyecare holds the key to many aspects of health and wellbeing at work. Recently published figures from research carried out for Specsavers Corporate Eyecare during 2013 and 2012 demonstrate the implications:


97% of employees are entitled to company-funded eyecare.

Routine eyecare saved at least 47 lives in 2013 (from Specsavers opticians alone).

51% of employers state safety eyewear is not always worn.

One in three drivers would fail a sight test, according to 852 survey responses and 677 vision screenings carried out during the 2012 Drive Safe Road Show, run by Specsavers and road safety charity Brake.

81% of companies do not fully comply with eyecare regulations.
Many of the advantages of occupational eyecare are clear. Other benefits are perhaps less obvious but equally vital.
Duty of care
The vast majority of employees are entitled to eyecare funded by their employer. However, under the Health and Safety (Display Screen Equipment) Regulations employees may also be covered by other, more subtle obligations, such as the employer's duty of care.
While the Regulations are fairly precise about who is covered and in what circumstances, an employer's duty of care can be more difficult to define. For example, it is the responsibility of everyone who drives in the UK to ensure that they are fit to do so and that, in particular, their eyesight is adequate. However, the employer's duty of care extends to all activities undertaken for work purposes, so the responsibility and risk management extends to an employee driving to a meeting, making a site visit or just popping to the post office in their car.
The 97% of employees who are entitled to company-funded eyecare is perhaps a conservative figure. Given that anyone who uses a computer screen, drives for work or operates in a risky environment is eligible for occupational eyecare, the number of staff who are not covered probably does not even warrant the time spent investigating.
Health benefits
The positive effects of eyecare are disproportionate to its seemingly minor bearing in the workplace. Indeed, at least 47 lives were saved last year through routine visits to Specsavers opticians alone. Each of these individuals were simply visiting their local optician to have their eyesight checked, unaware of any other symptoms. The standard eye examination enabled the optician to detect a life-threatening condition, which was subsequently successfully treated.
Employers should be providing eyecare for anyone who drives during the course of their work."
For example, Barry, 50, visited his local optician last year for a new pair of prescription safety glasses. The father of three had no real health worries. A full eye examination detected signs of a tumour. Barry had absolutely no idea that anything was wrong but, if left undetected, the tumour could have been serious. He was given the appropriate treatment and is now well on the way to making a full recovery.
Retinal screening using digital cameras can check for changes and abnormalities. These allow the optician to detect and monitor many serious illnesses and health conditions, including:


diabetes;

various heart conditions;

cancers of the eye, such as melanomas;

brain tumours;

high cholesterol;

hypertension (high blood pressure);

detached retina; and

glaucoma.
An individual could see immeasurable benefits from such screening, but there is also a positive effect for the employer. For example, the Office for National Statistics states that 500,000 working days are lost each year through diabetes and 4.5 million days are lost through heart- and blood- pressure-related conditions.
Drivers
Specsavers carried out research over eight months on vision screening tests for drivers. This revealed that a staggering one driver in three does not meet the legal standard of vision for driving.
Two people in five tested had not had an eye examination within the recommended two-year time frame. In addition, more than four people out of every five with substandard vision were unaware of their failing eyesight and believed their vision was good enough for safe driving.
Employers should be providing eyecare for anyone who drives during the course of their work. While each person has a responsibility to ensure their eyesight is adequate and failure to do so is inexcusable, if employers were to make basic, regular eyecare statutory for all there is little doubt that our roads would be much safer.
It is well known that road collisions cost far more than is covered by the drivers' insurance. To an employer, the costs of lost working time, sick pay, temporary labour and the potential loss of a product or contract could add up to a very significant sum. In comparison, the cost of eyecare provision is nominal and could save an employer money on insurance costs.
Retinal screening using digital cameras can check for changes and abnormalities. These allow the optician to detect and monitor many serious illnesses and health conditions."
Jon Sellors, group head of thought leadership for global insurer RSA, says: "We want safe drivers on the roads and we ­believe that good eyesight is imperative for good driving. Fleet operators adopting a systematic approach to driver eye tests will be able to obtain lower insurance premiums, especially when this is part of a proactive approach to fleet risk management."
Safety first
When it comes to safety eyewear, the issue is less likely to be regarding who is entitled, as this is clearly governed by the Health and Safety Executive. A full safety audit and risk assessment should always be the starting point for any safety eyewear requirements. Where this area of health and safety is most likely to fail is in the execution.
More than half of employers (51%) ­believe that their employees remove or do not wear safety eyewear, generally thought to be as a direct result of uncomfortable or ill-fitting equipment.
The safety implications are huge, but the solution is often simple. More than one-third (36%) of employees who wear spectacles for day-to-day use are not provided with prescription safety glasses, but are instead expected to use over-goggles. While this is satisfactory as a temporary option, the discomfort of two sets of eyewear and the light refraction caused by two sets of lenses makes it unsuitable for long-term use. Providing prescription safety glasses, properly fitted for comfort and purpose by an optician, is the best way to ensure that safety eyewear is actually worn.
Recent advances in safety eyewear have made it possible for it to also be comfortable and even stylish. Wider sizes, varifocal lenses and wraparound styles are all now available.
Computers and screens
Eyecare for visual display unit (VDU) users is probably the most prevalent of all occupational eyecare requirements. Computers and display screen equipment are now used in virtually every working role. While the need for VDU eyecare cannot be compared with the importance of eyecare for drivers or safety eyewear, it is still a vital aspect of employee wellbeing. Headaches, eye strain, and difficulty concentrating are all associated with the use of VDUs. From the ­employer's point of view, they are also all linked to a fall in productivity.
The provision of eyecare for VDU users is obligatory, but this is not to say that it cannot also be highly appreciated by ­employees. It is possible for eyecare to add value in many ways.
Insurance company Allianz Insurance Plc employs about 4,000 people across a network of 20 offices.
Alyna Jones, Allianz's occupational health and safety manager, says: "Under health and safety regulations, all of our employees who use display screens are entitled to company-funded eye tests and, if appropriate, glasses for VDU use. We have recently also begun to highlight driver eyecare and are keen to promote the importance of this matter among our employees."
Wellbeing roadshows at Allianz's offices include opticians' advice and on-site vision screening. Employees are given information about eye health, the wider benefits of eyecare and the importance of good vision for drivers. These events help to communicate to employees the value of eyecare.
As the eyes are windows to the greater health of the individual, eyecare plays a key part in delivering a safe, healthy, responsible and prosperous working environment.
Jim Lythgow is director of strategic alliances at Specsavers Corporate Eyecare.