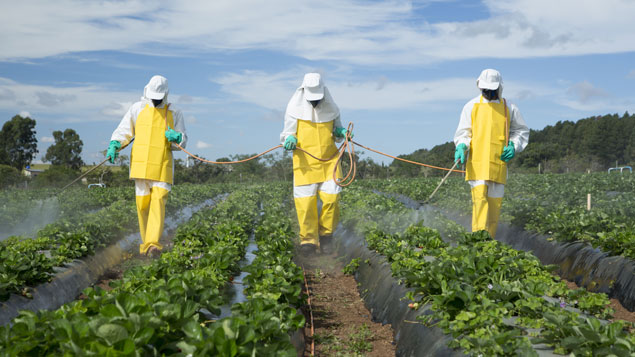 Toxic contaminants are inadvertently being brought home from employees' workplaces and potentially exposing their families to dangerous substances, according to experts.
A review by Boston University School of Public Health (BUSPH) and the Harvard T H Chan School of Public Health is calling for "take home" exposures to be recognised as a public health hazard.
It has suggested that, although the level of contaminants being brought home on employees' clothing, for example, is likely to be low, when they build up – or come from two or three sources – they can be enough to harm health or the development of workers' children.
The review said the issue was not simply a case of worker carelessness, but was sometimes associated with "precarious" working arrangements, where staff feel they could lose their jobs if they raised concerns about their working conditions and any breaches of health and safety regulations.
The review's author, Dr Diana Ceballos, who is assistant professor of environmental health at BUSPH, said: "To prevent the chronic, low-level, take-home exposures that are particularly harmful for developing children, a multi-tier intervention approach including interventions at the workplace, home, and community levels are needed.
"Although OSHA [the Occupational Safety and Health Administration, part of the United States Department of Labor] does regulate some key workplace exposures that can become take-home exposures, such as asbestos, lead, and pesticides, often regulations are not up to date or enforced enough to be protective of health at the family level."
The study, 'Eliminating Take-Home Exposures: Recognizing the Role of Occupational Health and Safety in Broader Community Health', has been published in the Annals of Work Exposures and Health journal.
In 2019, a study into pesticide exposure among horticultural workers found that contamination can take place despite the provision of protective equipment.