Here we profile the finalists in the Best mental health initiative category in the Occupational Health & Wellbeing Awards 2019. The winner will be announced in October.
Aon
In 2016, Aon embarked on a mental health strategy for its 6,000 UK staff to help it become an employer of choice for those who experience mental health challenges.
OH & Wellbeing Awards 2019
Awards home
The shortlist
Category criteria
Judging panel
Terms and conditions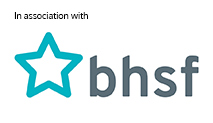 Its aim for the strategy was to create an environment where staff felt safe and comfortable to talk about their mental health at work and provide tools and techniques to help support those in need. It also wanted to enable leaders to confidently address any mental health concerns within their teams.
A range of initiatives were put in place including a colleague-led mental health group; a network of more than 100 volunteer mental health "allies" to promote the strategy; raised awareness through internal and external speakers, webinars and newsletters; training for more than 300 line managers in mental health awareness; mindfulness and resilience training; and financial education.
Mental health first aiders (MHFAs) have been introduced throughout Aon. All MHFAs are trained to a high standard and a logging template has been put in place to monitor whether any single MHFA is being overloaded.
Since MHFA was introduced in May 2018, the volunteers have had more than 340 interactions and long-term mental health-related absence has reduced.
---
British Heart Foundation
After its staff engagement survey found that 46% of its workforce felt unable to agree with the statement that BHF "cared about them" and many retail staff felt unable to take a break at work, the charity began prioritising staff mental health.
Mental health first aid training (MHFA) was rolled out and, so far, MHFA volunteers have supported more than 300 employees. An interactive map was introduced to help staff find their nearest MHFA volunteer, and those in the role have access to a network to share their experiences.
On Time to Talk Day, its director of people and organisational development sent a personalised email to each of its 4,000 staff asking "How are you?", which BHF said helped open up an organisation-wide conversation about mental health. Ensuring that leaders prioritise staff mental health is achieved through a mandatory training course for leaders and line managers.
A "Take a break" campaign was launched to encourage retail staff to take some time away from their roles, while resilience was improved through mindfulness sessions and financial management courses.
Now 67% of staff would be comfortable disclosing a mental health issue to their manager, more than 350 managers have been trained in mental health awareness and absenteeism is down from 7.3 to 5.4 days.
---
Pepper (UK) Limited
After an employee reached out to its HR team after taking an overdose, Pepper (UK) wanted to ensure that work was a safe space for all of its staff.
A number of initiatives were quickly introduced, from mental health drop in clinics through to mental health awareness training from external speakers on topics such as stress management and caring for family members with mental health issues. So far, more than 1,000 hours of training time has been completed and almost 250 training opportunities are offered throughout the year.
Wellbeing weeks were held, which included yoga sessions, crochet classes and meditation workshops. Sleep and alcohol awareness packs also distributed to encourage healthier habits.
Staff were given the right to request time off work for their personal wellbeing without affecting their annual leave, and wellbeing packs were routinely set out to anyone who said they were struggling with mental health issues. Despite the new mental health days, absence did not increase.
---
Superdry
Recognising the growing need for it to support staff mental health, fashion firm Superdry launched its "Healthy mind" campaign earlier this year.
It began with three podcasts that focused on Superdry employees' real experiences, which prompted more staff to come forward with their own mental health journeys. The podcast series covered depression, anxiety, attempted suicide, OCD, menstrual psychosis and personality disorders. They were listened to more than 13,000 times.
For Mental Health Awareness Week it produced videos focused around the fundamentals of mental health, how employees "keep a healthy mind" as well as a video interviewing individuals within Superdry who had experienced mental ill health.
Other initiatives included a digital healthy mind manager guide; a "curious minds" game to help raise awareness of depression and anxiety, which was available on iPads for in-store colleagues; and "healthy mind" training for staff.
Employees now report that their knowledge of mental health risk factors have improved, managers feel more confident to have a conversation about mental health with their staff and workers now feel more engaged.
---
Thames Water
As part of its "Time to talk" strategy, Thames Water has developed a virtual reality film that places the user in the position of someone who is suffering from severe depression and gets them to think about how they might have acted in similar situations and how they have ignored warning signs in the past.
Since launching the VR training and other mental health initiatives, the company has seen an increase in occupational health referrals for those recognising their symptoms and seeking support, while discussion around mental health across the business is growing.
Mental health first aiders now record an average of 30 mental health contacts every month – five times the number of physical first aid contacts recorded.
There has also been an 18% increase in employee assistance programme uptake and 350 people have joined an internal mental health group.
The company said the VR training has encouraged teams to talk about their experiences of mental health, helping employees to feel more comfortable talking about the issue.
---
The Co-op (entered by Let's Get Healthy)
Operational changes meant that a group of staff began taking on Funeralcare calls, and the organisation soon realised that talking about death and grief as part of their day-to-day role was having an effect on staff.
Partnering with Let's Get Healthy, the "Heart" campaign was born. It involved an eight-week resilience programme, including a training day where staff could share personal experiences and shorter workshops to share techniques.
The Co-op said it helped staff to become "brave hearted" when they were assisting with customers who were dealing with loss. The programme also gave staff tips for managing stress and feelings of anxiety and those who completed it felt more motivated and engaged in their roles.
As a result, The Co-op has seen staff engagement and customer satisfaction increase, as well as a drop in absence rates.