OH & Wellbeing Awards 2019
Awards home
The shortlist
Category criteria
Judging panel
Terms and conditions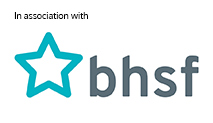 The quality and calibre of entries was high across the board, making it very hard to judge the entries for this year's Occupational Health & Wellbeing Awards. But our judges have put their heads together and arrived at a shortlist, with the winners set to be announced in October.
It's been a tough process, and our judges were seriously impressed by the calibre and quality of entries across the board – but the shortlist has now been agreed for the Occupational Health & Wellbeing Awards.
The winners will be announced in October and it was a close-fought field, with 21 organisations battling it out to make our shortlist in six categories.
Our judges were looking for evidence of innovation and achievement, teamwork, leadership, effective use of resources, and contribution to the organisation.
And they got it by the bucketload. Dr Steve Boorman described the entries as "excellent" across the board, and showing "true business impacts". Mandy Murphy added: "These were great submissions and all with their own unique strengths, creativity and challenges they were faced with. What a showcase of innovation!" Professor Anne Harriss also called the entries as "outstanding", while Sue Carty described them as "impressive".
The panel also made judgements as to whether an entry had merit to be considered or shortlisted within additional categories, for example one of the two occupational health team of the year categories or if the entry showed good multidisciplinary working.
So here is who has made our shortlist:
Best mental health initiative
British Heart Foundation
Thames Water
Superdry
Aon
The Co-op (entered by Let's Get Healthy)
Pepper (UK) Limited
Best musculoskeletal initiative
Guy's and St Thomas' NHS Foundation Trust
Lancashire Teaching Hospitals (entered by Wellbeing Partners)
Best wellbeing initiative
British Heart Foundation
GSMA
Lloyds Banking Group
Arm (entered by Office Athletes)
Pepper (UK) Limited
The Co-op (entered by Let's Get Healthy)
Occupational health team of the year (private sector)
Lloyds Banking Group
The Co-op (entered by Let's Get Healthy)
Aon
MBDA UK
Occupational health team of the year (public sector)
Dyfed-Powys Police
British Heart Foundation
University of Huddersfield
Royal Cornwall Hospitals NHS Trust
Best multidisciplinary initiative
Pepper (UK) Limited
Sussex Community NHS Foundation Trust
Komatsu Mining Corporation UK
Thames Water
Watch this space in October for when we reveal our winners. We will also be publishing mini-profiles of the shortlisted entries throughout August and September in the run-up to the winners' announcement. So keep an eye out online.
Our judges
The judges for the Occupational Health & Wellbeing Awards were:
Dr Steve Boorman, chair, Council for Work and Health, director of employee health, Empactis
Sue Carty, registrar, Faculty of Occupational Health Nursing
Eugene Farrell, head of the UK's Employee Assistance Professionals Association (EAPA) and mental health lead at AXA PPP healthcare
Professor Anne Harriss, CPD editor, Occupational Health & Wellbeing, emeritus professor in occupational health at London South Bank University, president-elect, Society of Occupational Medicine
Mandy Murphy, deputy head of the National School of Occupational Health,
Nic Paton, editor of Occupational Health & Wellbeing
Ashleigh Webber, Personnel Today HR and wellbeing editor
Our thanks to all our judges for giving so generously of their time and expertise during the judging process.
Our awards sponsor
The sponsor for the Occupational Health & Wellbeing Awards this year is BHSF, and our thanks goes to them for their continuing support.
About BHSF:
We put employee wellbeing at the heart of what we do, aiming to keep employees in work and healthy.
Our approach to occupational health is simple. We intervene early and get employees access to specialists. We'll also work closely with businesses to help prevent future issues. Because we understand that experience is invaluable, ours is based on sound evidence.
All of our clinicians are trained in-house, specifically in occupational health medicine. And we go above and beyond because we genuinely care.
OH job opportunities on Personnel Today