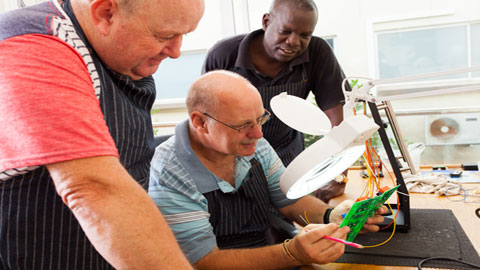 Six employees out of 10 UK fear they will not be up to the job mentally or physically if or when they have to work into old age to be able to fund their retirement.
A poll by the Chartered Society of Physiotherapy (CSP) and health insurer Aviva has found workers were concerned about being too tired to continue normal hours if they had to work into older age, while nearly two-thirds feared developing a serious illness that could affect their ability to do their job.
Yet, at the same time, most were not doing enough exercise (classed as "moderate to vigorous physical activity") to help reduce the risk of ill health as they got older.
More than two-thirds of those polled said that on average they were not getting the two-and-a-half hours of exercise a week that is the minimum recommended by the chief medical officer.
The poll comes as figures from the Office for National Statistics have shown the number of workers aged over 65 is topping one million for the first time.
Phil Gray, chief executive of the CSP, said: "We completely ­understand the fears people have about working longer. But if people are going to retire later, they need to develop and maintain the healthy habits now that will give them the best possible chance of staying well enough to work as they get older."
The results also suggested too few employers were doing enough to look after the wellbeing of their workforce and to prepare people for a longer career.
Among employed people, just 17% said their boss encouraged them to take proper breaks, such as lunch or even annual leave. And only 7% of those who worked said they were offered fast-track access to physiotherapy services.
In a separate development, a ­European Union project has been set up to examine the health ramifications of increasing the inclusion rates of older people in the labour market. The "e-capacit8" project is working "to strengthen the capacities of European OH and safety professionals so they are better equipped to support the process of workers ageing", and includes the Institute of Occupational Medicine among its members.
It is expected to run for the next three years.