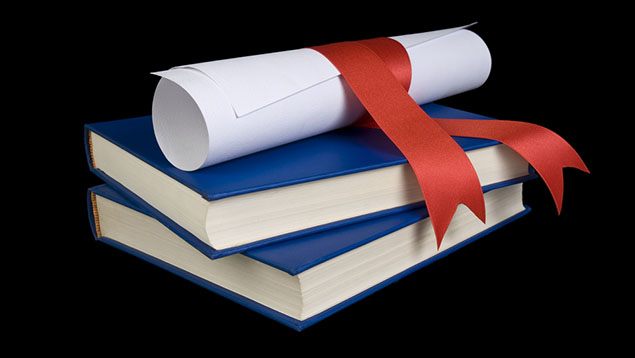 Karen Coomer, director of KC Business Health and a PhD student in applied psychology, gives an overview of her career to date and explains her career interests and philosophy. 
Karen Coomer has had a varied career in OH. She is currently co-managing the UK's leading online forum for OH nurses, while also completing her PhD in applied psychology. She is a member of the Faculty of Occupational Health Nursing working group and runs her own independent practice, KC Business Health. Here, she talks about her career interests and philosophy.
How did you get into OH?
I was working on a neurological unit as a staff nurse in the early 1990s and was part of a research project looking into the relationship between brain tumours and mobile phone masts. It was the first time I had considered the possibility that environmental factors might cause ill health and I found it fascinating.
Curriculum Vitae
Education
Jan 2011-present: Part-time PhD in Applied Psychology (to finish in 2015), Division of Psychiatry and Applied Psychology, School of Medicine, University of Nottingham.
Jan 2005-2007: Part-time MSc in Occupational Health Psychology, Institute of Work, Health and Organisations. Nottingham University.
1993-1995: Part-time BSc (Hons) in Health Studies (Occupational Health Nursing), Wolverhampton University.
1986-1989: Registered General Nurse, Nottingham School of Nurse training. Queen's Medical Centre.
Work
Oct 2004-present: Occupational health nurse specialist working with a variety of industries. KC Business Health Ltd (own company).
2000-2004: UK Occupational health manager, Nestle UK.
1995-2000: Occupational health adviser, Nestle UK.
1992-1995: Occupational health adviser, Sheffield City Council.
1989-1991: Staff nurse, neurology, Queen's Medical Centre, Nottingham.
Professional activities
Past: Member of the Royal College of Nursing OH Managers' forum.
Present: Member of the Faculty of Occupational Health Nursing working group; Society of Occupational Medicine (SOM) affiliate representative, chartered member of Institution of Occupational Safety and Health; and member of the Association of Occupational Health Nurse Practitioners (UK).
Published academic and regular speaker at conferences and practitioner-based courses. Examples of published papers include:
Coomer K (2014). "Collaborative research: occupational health practitioner and academic research collaboration – can it work?" Occupational Health at Work 2014; 10(5) pp.14-17.
Coomer K (2014). "What is the best approach to health promotion?" Occupational Health; 66(2), pp.17-19
Coomer K and Houdmont J (2013). "Occupational health professionals' knowledge, understanding and use of work ability". Occupational Medicine. 63(6): pp.405-9
Shortlisted for Occupational Health Nurse of the Year 2013, and awarded the SOM Sandy Elder Award for research in 2012.
The registrar I was working with at the time encouraged me to look at the world of occupational health, which also coincided with the realisation that I was not a good fit with the NHS culture at that time. I went to a lecture by Carol Bannister, who was working as an OH nurse at bicycle company Raleigh, and I was hooked. Over the next three months I quit my job, registered on a full-time OH diploma course and worked as a bank nurse to pay the bills. Occupational health was a career choice for me.
Who were your influences?
Coal miners. As part of the excellent OH diploma course, I spent three months working at a Nottinghamshire coal mine and saw first-hand the occupational health hazards in jobs I never thought existed. I also saw the comradeship, sense of community and pride in their jobs, which I now recognise as the biopsychosocial approach to OH. It was a huge early influence on my development as an OH practitioner and I have since gone on to become interested in politics and other macro structures that influence society, work and health.
What other influences have been important?
As someone who left school at 15 years old with very few qualifications, I initially trained as a chef and worked in the catering industry before going into nursing. I thought my lack of education would always be a barrier to progression but a few doctors I worked with, including the registrar mentioned above, encouraged me to go down the academic route with the initial diploma. After that, there was no stopping me, and I am indebted to all those friends and OH colleagues who have encouraged me at each stage of my career. Who would have thought I would end up doing a PhD?
Another great influence was my upbringing. My father was in the army and, as a result, I moved around numerous times, lived abroad and went to 11 schools. Having such a nomadic lifestyle taught me to observe people and different cultures and I realise now that this was the foundation of my interest in psychology. People watching and understanding what makes us tick still remains one of my favourite things to do, and it definitely influenced my PhD research.
Over the years, I have also been very interested in why employees behave the way they do. For example, why is it that employees with exactly the same health condition can have very different perceptions of when they should return to work after absence? Or why is it that unhealthy employees do not engage with wellness initiatives in the workplace? I went over to Finland in 2010 and 2013 to learn about the work ability concept and found that there was a research gap on the motivation of workers, and this led to designing quantitative and qualitative research looking at whether personality factors influence organisational outcomes. I hope this will contribute towards the lack of evidence in the biopsychological approach to OH and provide a foundation for future interventional studies.
The journey of my PhD in applied psychology (now year four) has been undoubtedly tough but also fantastic at the same time. An insight into academia and the process of translating ideas and hunches into the research process has been very exciting.
My supervisor, Dr Jonathan Houdmont, has been the biggest influence in this part of my career. He understands real-world organisational research, is a skilled researcher and a very patient mentor. I have now finished the active research and am writing up my thesis.
What are your priorities and goals in your current role?
After years of working in organisations, I have had my own small OH business for the past 10 years but have no interest in being a big profit-driven OH provider. My aim is to provide a good standard of practice to those who find it hard to access OH, namely smaller organisations. I like working with different organisations and doing a variety of different things. You could say I have a portfolio career now, which incorporates practitioner work, research and writing. I am very happy with that. After completing my PhD, I would like to develop skills in journalism and write more widely on health.
I feel that I now have some experience to put something back into the OH nursing profession and have recently become involved in the newly formed Faculty of Occupational Health Nursing and sit on the council as the affiliate representative for the Society of Occupational Medicine. I also co-manage the JISCMail OH forum with Anne Harriss.
What motivates you today?
My 100,000-word PhD thesis deadline in October 2015.
What advice would you offer to those new to occupational health or early in their careers?
Learn and become qualified in the core deliverables of occupational health. This could include aspects of health surveillance such as spirometry, audiometry and case management, including how to take a history and report writing. I also think it is essential to have some knowledge of the legalities of OH practice from day one and to be able to do a functional assessment.
Do register on an OH qualification course, if you have not done so already. Sometimes the content is not always applicable to real life, but in this day and age, working without a specialised OH qualification is not advisable.
Work in different industries within different roles – private as well as public. It will develop business and other soft skills that are necessary to influence others and market OH to a variety of stakeholders. It will also provide a good background of experience, which develops sound knowledge, practice and confidence.
If independent practice is your aim, make sure you have the necessary skills and qualifications as well as the experience before you take the plunge. As an independent practitioner, you have to have confidence in your ability to know what you don't know – it is the best advice I can give anyone as it is too easy to take on work outside capabilities (very rarely do clients ask whether or not you have the qualifications).
If a certain aspect of OH interests you, become a specialist in that field. It will sustain your interest and could possibly become marketable in its own right. There is always something for everyone in occupational health.
With the focus on case management, it is all too easy to become a desk-based practitioner providing template advice. Resist this if you can and go out into the workplace, learn about jobs and engage with employees in their workspace. For me, that is the joy of occupational health and the foundation of what makes us unique.
Join online forms such as JISCMail and the OH practitioner Facebook page; there are plenty of experienced practitioners willing to provide advice and guidance.
Karen Coomer is an occupational health nurse practitioner, director of KC Business Health Ltd and a PhD Student in applied psychology.