Here we profile the finalists in the Best multidisciplinary initiative category in the Occupational Health & Wellbeing Awards 2019. The winner will be announced in October.
Komatsu Mining Corporation UK
Komatsu Mining Corporation UK manufactures surface and underground mining equipment, with a mainly male workforce.
When its sole OH practitioner was asked what was in place to support staff mental health, she realised that it offered very little help in this area. The organisation was good at reacting if it found an employee was struggling with their mental health, but it was less effective at preventing feelings of stress, anxiety or depression.
OH & Wellbeing Awards 2019
Awards home
The shortlist
Category criteria
Judging panel
Terms and conditions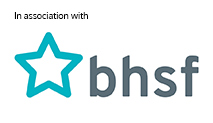 Both the OH practioner and its senior environment, health and safety manager worked together on a programme to better support the mental health of its staff, which involved a combination of mental health first aid and an employee assistance programme. The two individuals trained to become mental health first aid instructors and delivered the two-day MHFA course, a line manager course and an  MHFA awareness course to staff across the organisation. These courses were publicised via posters and email, but face-to-face site visits were conducted to encourage people to join the programmes.
Eighteen months into the scheme and more than 65 line managers and supervisors have been trained across its UK sites. More than 10% of its workforce has made contact with its EAP and there is now an increasing awareness of the importance of talking about mental ill health across the organisation.
Pepper (UK)
After an employee reached out to its HR team after taking an overdose, Pepper (UK) wanted to ensure it offered a safe environment for all of its staff.
A number of initiatives were introduced across the organisation, from mental health drop in clinics through to mental health awareness training from external speakers on topics such as stress management and caring for family members with mental health issues. So far more than 1,000 hours of training time has been completed and almost 250 training opportunities are offered throughout the year.
Wellbeing weeks were held, which included yoga sessions, crochet classes and meditation workshops. Sleep and alcohol awareness packs also distributed to encourage healthier habits.
Staff were given the right to request time off work for their personal wellbeing without affecting their annual leave, and wellbeing packs were routinely sent out to anyone who said they were struggling with mental health issues. Despite the new mental health days, absence did not increase.
It also wanted to support staff through significant changes that were happening in the organisation, so partnered with Raise Your Potential to introduce a session that focused on "adding value" to employees working day, which attracted very positive feedback from delegates.
Sussex Community NHS Foundation Trust
Sussex Community NHS Foundation Trust's occupational health and wellbeing team operates a "hub and spoke" model of service delivery for its 4,500 employees working across a large, geographically dispersed area. One third of referrals to OH in 2018-2019 were down to musculoskeletal disorders (MSDs). An aging workforce, with nearly half of older workers (45%) having at least one chronic health condition compounded the health and wellbeing challenge.
The solution to this challenge was the creation of an innovative business plan based on a needs assessment led by the occupational health manager, clinical lead and physiotherapist. This identified two pathways to reduce the burden of MSDs both for staff and the organisation.
The first pathway was improving early access to physiotherapy, with funding for access to private physiotherapy being supported by the members of the trust's workforce health and wellbeing group and approved by the director of HR and director of finance. External physiotherapy services were secured and a rollout programme put in place, with referral via OH, management or self-referral.
The second pathway was focused on improving support of psychological factors affecting recovery and management of MSDs. A lower back pain care plan had been introduced in 2012 but employees struggling with the associated psychological needs from back pain can now self-refer to the trust's employee assisted programme. For longer term complex psychological needs an access guide to local CBT and talking therapies is available via the trust intranet, while OH can also make more specialist interventions.
Prevention of MSDs is also promoted through in-house manual handling training and risk assessment and ergonomic workplace assessments. The OH intranet pages provide prevention advice and there are also health and wellbeing events run.
Results have included referral rates to occupational health for MSDs decreasing by 2.5% in 2018-19 and an estimated cost reduction in sickness absence. External physiotherapy reports include scores in function that can be compared from start to completion of treatment.
Thames Water
Thames Water decided to take an innovative approach to educating its staff about mental ill health and developed a sight and sound virtual reality film to place employees in the position of somebody with a mental health condition, rather than making them attend a traditional presentation or use an online learning platform.
Every delegate is handed literature, a virtual reality headset and earphones. It enables the delegate to be in the shoes of someone suffering from severe depression, and helps them think about how they may have acted in similar situations and how they have ignored warning signs from other people in the past.
The learning tool was introduced as part of its wider 'Time to Talk' strategy, which through a range of initiatives has resulted in a 60% reduction in work related absence from psychological issues in four years.
The company has also seen an 18% increase in its employee assistance programme and 350 staff have joined an open mental health group where people have shared stories and tips on how to manage mental health conditions.
The VR training has encouraged teams to talk about personal experiences of maintaining positive mental health and also experiences they have of poor mental health. This has helped generate a movement across Thames Water for employees to feel more comfortable talking about their experiences.