Here we profile the finalists in the Best musculoskeletal initiative category in the Occupational Health & Wellbeing Awards 2019. The winner will be announced in October.
Guy's and St Thomas' NHS Foundation Trust
With 17,000 staff and just two physiotherapists, Guy's and St Thomas' NHS Foundation Trust needed to find a way of managing the needs of large numbers of staff with similar problems at once.
OH & Wellbeing Awards 2019
Awards home
The shortlist
Category criteria
Judging panel
Terms and conditions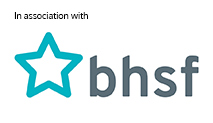 It developed the BOOST (Bespoke one-off spinal treatment) workshop, which combined psycho-behavioural communication strategies with health behaviour information, pain education and exercise prescription in an interactive group format. Attendees ranged from desk-based staff to those who undertake active manual work.
The three-hour workshop looked at pain neuroscience, provided nutritional advice, promoted activity, provided pain management tips and encouraged participants to set goals. The learning was backed up with post-session material to support staff further.
Over three months the trust saw sickness absence reduce by 18 days and an improvement in the pain ratings reported by staff.
---
Lancashire Teaching Hospitals (entered by Wellbeing Partners)
Lancashire Teaching Hospitals' occupational physio department and health and wellbeing team came together to target three main areas: improving health promotion, reducing sickness absence and improving the workplace in order to tackle recurring musculoskeletal problems (MSKs).
A page on its intranet was created to give staff instant access to advice and the ability to self-refer to OH. This was backed up by a monthly newsletter promoting a range of activities to address MSKs, such as fortnightly back care workshops, weekly exercise classes, health and fitness checks and health challenges.
An "MSK Task Force" was also formed, and bringing ergonomics and display screen equipment within OH's remit allowed the workplace environment to be improved. A slideshow of desk-based exercises were introduced as computer screensavers, videos promoting exercise at home were produced, and staff were able to try ergonomic equipment in order to make their desk environment more suitable for them.
Staff with suspected musculoskeletal issues are now seen within 10 days, unless urgent. Almost three-quarters of employees who responded to its staff survey agreed they had not suffered an MSK problem as a result of work activity in 2018.