Here we profile the finalists in the Occupational health team of the year (private sector) category in the Occupational Health & Wellbeing Awards 2019. The winner will be announced in October.
Aon
Aon is a global professional services firm with more than 50,000 employees in 120 countries, 6,000 of whom are based in the UK. In 2016, it decided to develop a formal mental health strategy for its UK team to create an environment where staff felt comfortable to talk about their mental health at work and provide tools and techniques to help support those in need. It also wanted to enable leaders to confidently address any mental health concerns within their teams.
OH & Wellbeing Awards 2019
Awards home
The shortlist
Category criteria
Judging panel
Terms and conditions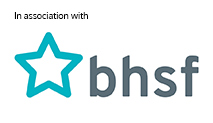 A range of initiatives were put in place including a colleague-led mental health group; a network of more than 100 volunteer mental health "allies" to promote the strategy; raised awareness through internal and external speakers, webinars and newsletters; training for more than 300 line managers in mental health awareness; mindfulness and resilience training; and financial education.
Mental health first aiders (MHFAs) have been introduced throughout Aon. Having recognised the pressures that this role can sometimes have on volunteers, it has trained all MHFAs to a high standard and a logging template has been put in place to monitor whether any single MHFA is being overloaded.
Since MHFA was introduced in May 2018, the volunteers have had more than 340 interactions and long-term mental health-related absence has reduced. Over 100 qualified MHFAs are in place.
It has also seen an increase in benefit utilisation and correct logging of short-term absence. Long-term mental health-related absence has also reduced.
---
Lloyds Banking Group
At Lloyds Banking Group, around 50,000 working days are lost due to colds and influenza each year, costing approximately £6.8m. Between October 2017 and March 2018, LBG's Connect call centres lost more than 30,000 staff hours due to cold and flu absence. colleagues were dissatisfied with how team absence was covered, which was reflected in their engagement scores.
Although it had never offered free flu vaccines before, LBG began trialling them with Bupa at its Newport site, which had the highest volume of cold and flu within Connect, to test the impact they would have.
Before signing up to receive a vaccination, staff had access to a 24/7 helpline to inform them about the process and the benefits of getting the vaccine, as well as eligibility and allergy information. It was also promoted through internal communication channels and LBG reported a genuine "buzz and excitement" about the vaccine programme ahead of its launch.
More than 400 staff volunteered to be vaccinated over three days – a 65% take-up rate – with zero adverse reactions.
Newport became the Connect site with the second lowest cold and flu absence rate in successive winters – dropping by 69%. The success of the programme has prompted LBG to consider rolling out the vaccine across the entire organisation.
---
MBDA UK
Since 2016, missile systems company MBDA has revamped its occupational health and wellbeing service to improve how it supports the physical, mental and social wellbeing of its employees how it delivers health and wellbeing awareness and training.
Key changes have included gaining both senior level and trade union buy-in, with senior leaders and the trade union actively sponsoring and contributing to the monthly health and wellbeing campaigns promoted to all employees via posters, leaflets and online communications.
Leaders have attended training led by the team and have given visible support to the supported the OH referral process. The OH and wellbeing team has led on strategy creation and delivery alongside providing its in-house service, which includes health surveillance and lifestyle screening, designing and delivering health campaigns and training.
Employees have been recruited to act as health and wellbeing champions, supporting monthly campaigns, with particular engagement from 50 mental health first aiders (MHFAs) and 10 mental health "allies". A new mental health and wellbeing policy was introduced in 2017, a mental health awareness factbook developed, and mental health resilience and stress awareness introduced to all employees.
Results have included improved employee engagement and satisfaction, improved staff retention, a better case management and management referral process, greater awareness of health and wellbeing throughout the organisation (especially lifestyle change), earlier identification of health concerns through the development of a new OH health risk management process and improved take-up of its Employee Assistance Programme.
In its entry, MBDA argued the occupational health and wellbeing service had become part of a "successful support network" providing employees with "a safe, well-supported and successful business environment" and, through collaboration with employees, managers and leaders, there was "strong confidence in the service". 
---
The Co-op (entered by Let's Get Healthy)
The Co-op has over 70,000 staff and since 2016, Let's Get Healthy has worked across many divisions to design and deliver health and wellbeing campaigns that are tailored to the needs of its diverse and ageing workforce.
When it realised that difficult conversations with its Funeralcare customers were affecting call centre staff, The Co-op and Let's Get Healthy launched an eight week resilience campaign, called Heart, to help people become "brave hearted".
It aimed to help increase resilience among staff who deal with customers coping with different stages of grief, which many staff claimed had affected their sleep and made they themselves feel stressed and anxious.
The campaign included face-to-face training days which enabled staff to share their personal experiences and ideas around how to become more resilient, followed by seven weeks of activity and shorter workshops to further embed what they had learned.
It campaign included a briefing session with senior managers and a full set of communications to ensure the teams felt fully empowered to talk about death, bereavement, and grief.
Staff described the programme as the "best training session" they had been given at the company and noted that the trainer "really gained trust" with the group.
As a result of its success, the organisation is now rolling the programme out beyond the Funeralcare business and is providing toolkits on how to spot the symptoms of poor mental health. The programme has also been tailored to external partners and providers.