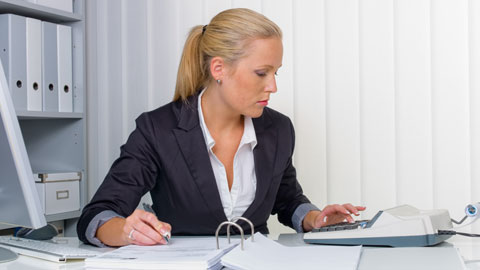 Five years ago, Dame Carol Black's review of workplace health recommended that the occupational health profession raise its game. As a result of staff training, improved organisation and a better evidence base, it has acknowledged the need for and vastly improved its audit structures, tools and processes. Occupational Health magazine discovers how.
In her landmark 2008 review of workplace health, Working for a healthier tomorrow, then director for health and work Dame Carol Black made a compelling case for OH as a profession to raise its game when it came to audit, evidence, clinical governance and quality measurement.
There was, she pointed out, a lack of ­understanding about the relationship ­between work and a patient's health, "and the omission of this evidence from professional training". Health professionals needed better skills, a better evidence base and organisational structures to support the health needs of the working-age population. There was a lack of evidence for ­employers to support the business case for investment in health and wellbeing. An integrated approach to working-age health needed to be underpinned by, among other things, "a sound academic base; ­systematic gathering and analysis of data; and a universal awareness and understanding of the latest evidence and most effective interventions".
Five years on and it is clear the profession has made significant progress in putting in place effective audit structures, tools and processes. Just as importantly, there has been a step-change in mindset and attitude towards the need for and importance of audit at a day-to-day level.
To cite a few examples, the OH accreditation programme SEQOHS, launched by the Faculty of ­Occupational Medicine and managed by the Royal College of Physicians (RCP), has, since 2010, been stamping a quality "kitemark" on the work of practitioners, making it much clearer for employers – whether in the public or private sector – to gauge the quality of providers, especially during the tendering process.
The web-based clinical governance and benchmarking MoHaWK (Management of Health at Work Knowledge) tool has also been developed by NHS Plus (now split between the NHS Health at Work Network and Syngentis) to help OH teams raise standards.
The RCP's Health and Work Development Unit under the leadership of Dr Sian Williams, has run a programme of national audits of OH on the management of back pain, as well as depression screening and the management of staff on long-term sickness absence.
A raft of evidence-based guidelines has been developed by NHS Plus, covering ­areas including chronic fatigue syndrome, latex allergy, infected food handlers, physical and shift work during pregnancy, dermatitis and upper-limb disorders.
Other important activity has included the revision of the Royal College of Nursing's (RCN) competency framework for OH nurses, the creation of a Council for Work and Health and the opening up of the ­Society of Occupational Medicine to non-doctors.
Playing catch-up
Appointed chair of the NHS Health at Work Network in April 2013, Dr Anne de Bono agrees OH did have some catching up to do when it came to audit and quality, but now she says the climate and outlook have changed significantly.
Many OH services have been slow to embrace audit, but it is now becoming part of everyday clinical practice."
Dr Anne de Bono
"Many OH services have been slow to ­embrace audit, but it is now becoming part of everyday clinical practice," she explains.
The national audits under Williams have, in particular, been a major step forward in helping units and departments measure how they are doing and then repeating the cycle to generate a culture of constant improvement, she says. Effective audit can also be beneficial in helping to energise and motivate teams.
In de Bono's University Hospitals of Leicester NHS Trust, an audit of patients seen by the service following a diagnosis of breast cancer found a return-to-work rate of 97%, something that was "very encouraging", she points out.
Similarly, there is now more multidisciplinary audit work being carried out, with her OH team working with the trust's orthopaedic surgeons to look at whether, when patients are referred for knee replacement or disc surgery, their work is being taken into account.
"It has been very valuable in raising awareness about the idea that work outcomes may be important and that this should be ­considered as part of the care of common conditions," de Bono says.
"I am terribly excited about all this activity because I do see this as helping to mainstream OH, as well as pushing the whole Dame Carol Black message about the profession needing to develop a stronger evidence base."
Dr Alastair Leckie, president elect of the Society of Occupational Medicine from June 2013, agrees that audit as both concept and practice has become much more mainstream.
"I think it is beginning to get a real momentum now," he says.
The implementation of a system of revalidation for nurses from 2015 will simply serve to accelerate this trend, he says. But he concedes the fact that OH serves several "masters" – patient and ­employer – does complicate the picture.
"Clinical audit is, very simply, looking at what you are doing, how you are doing it and what could you be doing better. But in practice it is quite hard to do," Leckie says.
"One difficulty for OH and occupational medicine is that when you start to think about quality issues there are various ­recipients of outputs. Different people will have different things they are looking for," he adds, while emphasising that patient safety always has to top the list.
Know your audience
This tension around who your audit will be "for" needs to be one of the first considerations for any practitioner or unit going down this route, says Sarah O'Hara, an OH practitioner with Chantry Health Services. O'Hara has contributed a chapter on quality and audit for "Contemporary Occupational Health Nursing", edited by OH and education consultant Greta Thornbory, which is due to be published by Routledge later this year.
Clinical audit is, very simply, looking at what you are doing, how you are doing it and what could you be doing better."
Dr Alastair Leckie
"It is important to look at the drivers for audit. Why are you doing it? Is it for the patient, for tender purposes, for the ­employer? You need to think who is going to be the audience, who will be doing it, what they know and don't know, is there a validating body and so on," she explains.
"Then you need to think about whether you are asking the right questions and looking at what you want the outcome of the process to be; you do have to have a clear idea of the processes and not just the outcome.
"So it can be a very difficult issue. Then you need to ensure that you have the right tools and have dealt with any issues of confidentiality, which can be a huge issue for some ­organisations."
OH practitioner Margaret Mercer – ­author of "Occupational Health Audit", a practical guide for OH nurses for the RCN, and who worked for many years as senior nursing adviser to Unilever, where she ­established an audit system – agrees.
"It is important to be clear what the ­audit is for, its focus and purpose, what it is trying to achieve," she says.
"Audit is such a huge issue; it means different things to different people. It can mean as little as an inspection or a check, or as much as a huge, great in-depth process. So it is about defining the scope of it.
"It is usually one step in a quality improvement system. What is important is to make sure you label your system or audit appropriately so that the organisation understands it. It has to be in a language the organisation will understand, and which will therefore in turn convince that organisation that your recommendations for improvement are more likely to be successful."
All about the time
Time, or more precisely a lack of it, appears to be a key barrier to effective audit, says Hilary Winch, OH nurse manager for workplace health and wellbeing at Norfolk and Norwich University Hospital NHS Trust. Winch is also head of nursing and quality with Syngentis, the not-for-profit social enterprise company spun out of NHS Plus, where she oversees the day-to-day operation of MoHaWK. MoHaWK is now being developed further by Syngentis in partnership with the NHS Health at Work Network and has more than 250 registered users from within the public and private sectors.
Many clinical specialties have standards and undertake clinical audit, and OH should be no different."
Hilary Winch
"A tool like MoHaWK can really assist services with their annual audit plan," says Winch.
"Many clinical specialties have standards and undertake clinical audit, and OH should be no different. It is vital that audit is undertaken in order to demonstrate and improve the quality of service irrespective of whether you are selling services or an in-house provider, or whether you are part of the NHS or not.
"I can see, for example, how taking part in MoHaWK can help services demonstrate required evidence for certain domains when submitting a SEQOHS assessment."
She adds: "I feel that some services have seen MoHaWK as just a number-crunching data collection tool rather than something that will actually help to ­improve clinical practice. MoHaWK will not undertake the audit for you, but it will help you identify and investigate gaps against the evidence-based indicators so that improvements to practice can be made."
Helen Kirk, OH consultant, agrees. "Starting from scratch to evaluate quality is tough. I spend every day dealing with quality improvement [QI], but it's never the same and rarely straightforward.
"It's much easier to build expertise using existing programmes, whether that's MoHaWK or Health and Work Development Unit audits or SEQOHS."
She adds: "Although QI can be challenging, it's absolutely essential to the future of healthcare in every setting, including the workplace. Some may see OH as a low-risk setting in healthcare, but that isn't true.
"If anything, the opposite is true. The decisions OH practitioners make can have severe consequences, from deciding someone who's had an infectious disease is fit for work to deciding someone is not so they lose their job, their livelihood and their home.
"We have a long way to go. There are so many separate OH services, and often these are just one or two nurses, so it is extremely difficult to demonstrate that they are reliably delivering the highest standards of care. That doesn't mean they aren't, but in healthcare we are increasingly held to account and in the future it will have to be much clearer to patients that we are doing what we promise and what they expect."
Using all resources
OH practitioners therefore have to ensure they are making full use of these new tools and resources if the profession as a whole is to continue to improve and they as practitioners are to continue to thrive in an increasingly demanding climate.
"MoHaWK is an amazing opportunity for OH in all sectors to collaborate in quality improvement. It's the first tool of this kind and teams need to get on board. It's an easy way to demonstrate an active involvement in quality improvement – great for revalidation in nursing and medicine – and an easy way for the speciality as a whole to investigate new issues. It's so easy to use and so adaptable, and is agile enough to change quickly and lead improvement," Kirk says.
"One of the great achievements of SEQOHS has been to focus teams on ­demonstrating their good work. If they can demonstrate it to assessors, then they can to senior managers who pay for the service.
"Now that SEQOHS is established it needs to think about the next steps. The bar has been set, which lots of services have met; now let's start raising the bar for the benefit of patients. And let's start working to eliminate OH provision that isn't accredited from the landscape," she adds.
Judy Sharpey-Schafer is associate specialist in the OH service at Central and North West London NHS Foundation Trust.
She is also the audit convenor of the London Consortium of Occupational Health Practitioners, a mixed group of about 100 NHS nurses and doctors that holds quarterly meetings, and is passionate about audit and knowledge sharing.
The work of the Health and Work Development Unit, initiatives such as MoHaWK and SEQOHS as well as guidance from the National Institute for Health and Clinical Excellence, have all contributed to bringing audit and quality firmly up the agenda for OH practitioners, she argues.
However, she adds that regional audit has an important part to play. For example, she cites valuable audit work the group has been doing on sharing best practice around tuberculosis screening as well as on post job offer/pre-employment health assessment to make best use of electronic staff records.
"So, when staff transfer between NHS trusts their OH information transfers with them. The big idea is that we all work together so that we can transfer clearances and health information between trusts, for example information on immunisation and so forth, and know that we share the same standards," she explains.
The work of Dr Sian Williams at the Health and Work Development Unit in particular has been valuable in helping embed audit as a mindset, she says.
"It has given departments that have never done any audit whatsoever experience in what to do, in audit planning, in going through the process and then going back and re-auditing. After all, the most important part of the audit cycle is the improvements you make as a result," she adds.
According to Dr Paul Nicholson, associate medical director for global medical operations at Procter & Gamble and the original clinical lead of the SEQOHS scheme, the difference between quality and audit is a very significant one.
Dr Nicholson authors a module for Manchester University's occupational medicine MSc programme and argues that quality can simply be defined as "the extent to which a product or service satisfies customer expectations".
He cites the example of an audiometer, which must not only record hearing but must do so with accuracy and reproducibility, and must be reliable, easily maintained and calibrated.
Similarly, the quality of the audiometry print-out depends on the legibility of the tracing, whether the ink is fade resistant or not and so on.
Beyond this, a quality requirement "is a characteristic that goods or services must have and that affect the ability to satisfy a customer's need", he suggests.
To return to the audiometer analogy, a customer may require an audiometer that produces electronic records or paper records, depending on how it stores them. But it may also require that post-job offer health assessments are performed within a set time.
Audit, by comparison, "is the evaluation of an organisation, system, process, project or product that investigates whether defined standards are satisfied", he argues.
Audit, moreover, needs to be seen as part of quality assurance and different from research.
Research, he points out, "aims to derive generalisable new knowledge, for example 'what surveillance method is best?'", whereas audit asks the question: "Are we using the best surveillance method?"