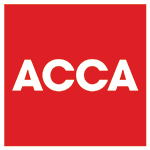 Wednesday 14 July 2021, 2:00pm BST
Generation Z, people born between 1995 and 2010, are beginning to enter the workplace at a time when the world of work is changing dramatically. 
These digital natives have grown up with social media and are the most globally peer-connected generation, arguably making them more socially and environmentally aware than the generations that came before them. While this familiarity with tech and appetite for inclusivity and sustainability will help transform the world of work for good, Gen Z are facing a multitude of challenges – especially as we emerge from the Covid-19 pandemic. Mental health and wellbeing is a worry for 51% of people in this group, and 58% cite job security as a key concern.
What matters to Gen Z when it comes to work
What the key concerns among this age group are and how organisations can help address them
How the ambitions of younger people will help shape the next generation of work
How organisations can harness the potential of Gen Z.
This hour-long webinar, hosted by Personnel Today's HR and wellbeing editor Ashleigh Webber, features a presentation of the key findings from ACCA's
Ground-breakers: Gen Z and the future of accountancy
report, followed by a panel discussion and Q&A with industry experts.