Here we profile the finalists in the Best wellbeing initiative category in the Occupational Health & Wellbeing Awards 2019. The winner will be announced in October.
Arm (entered by Office Athletes)
Being a technology company with a young workforce, Arm wanted smartphones to be at the centre of its wellbeing strategy.
OH & Wellbeing Awards 2019
Awards home
The shortlist
Category criteria
Judging panel
Terms and conditions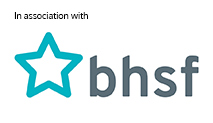 Following the success of geocaching events – in which participants use their mobile device's GPS to find containers at specific locations – and the augmented reality game Pokémon Go, Arm decided to create its own bespoke event to encourage staff to be more active.
The Arm-GO game saw employees download a map that marked eight locations in Cambridge. Using their phone's GPS, staff needed to visit these locations and scan a hidden QR code to reveal a further puzzle to solve. Once they had visited all eight locations they had to submit their answers to each of the puzzles to be entered into a prize draw.
The company found that most employees chose to play Arm-GO during their lunchbreak and immediately after work, suggesting they were spending more time outside during their working day.
---
British Heart Foundation
After its annual survey found it was failing to help staff lead healthy lives in and out of work, the British Heart Foundation developed a wellbeing programme – called Live well, work well – around five pillars: healthy eating, physical activity, mental wellbeing, changing habits and leadership.
Wellbeing "leaders" were selected from across the charity to influence the programme, which was supported by its senior managers. Team walks and healthy eating challenges were offered, while retail staff were encouraged to take a break during their working day – something that many claimed they did not have time for previously.
It also wanted to promote some of the charity's values among its workforce, so blood pressure testing was introduced. Twenty seven employees were trained to deliver this.
In response BHF has seen the proportion of people reporting that it cares about its people increasing from 54% to 60%, a reduction in absenteeism from 7.3 to 5.4 days and a decrease in the organisations' average body mass index from 27.8 to 26.8 in one year.
---
GSMA
Although it previously had a range of staff benefits on offer, GSMA identified a real need for a more consistent approach. It brought all the benefits under one "Be well" programme, which encompassed physical and mental health, giving back to the wider community, financial assets, career development and work-life balance.
Staff have access to a wide range of benefits to support their mental and physical health, including complementary healthy breakfasts, flu vaccinations, wellbeing rooms and guided meditation apps and walking meetings.
Financial wellbeing is also supported through life insurance and health assurance packages, and career development opportunities are offered through voluntary lunch and learn programmes, mentoring and ad hoc career coaching.
Finally, a healthy work-life balance is promoted through removing the restriction on when holiday that is carried forward must be taken, and staff have been given four paid development days which can be used to volunteer for charity.
There has been a 50% reduction in long-term sickness absence as a result of the new approach, while staff retention is at 84% – its highest ever figure.
---
Lloyds Banking Group
Between October 2017 and March 2018, Lloyds Banking Group's (LBG) Connect call centres lost more than 30,000 staff hours due to cold and flu absence. Colleagues were dissatisfied with how team absence was covered, which was reflected in their engagement scores.
Although it had never offered free flu vaccines before, LBG began trialling them with Bupa at its Newport site, which had the highest volume of cold and flu within Connect.
More than 400 staff volunteered to be vaccinated over three days – a 65% take-up rate – with zero adverse reactions. Before signing up, staff had access to a 24/7 helpline and FAQs and LBG reported a genuine "buzz and excitement" about the vaccine programme.
Newport became the Connect site with the second lowest cold and flu absence rate in successive winters – dropping by 69%. The success of the programme has prompted LBG to consider rolling out the vaccine across the entire organisation.
---
Pepper (UK) Limited
Pepper (UK) completely revamped its wellbeing offering after an employee reached out for help after a suicide attempt.
Mental health "drop in clinics" were brought in to allow employees to discuss their concerns and seek advice. These were manned by the company's mental health first aiders and equipped with "battle boxes" filled with materials and booklets signposting support services. Mental health awareness training was also rolled out and sessions covering stress management and caring for family members with mental health issues were offered.
Wellbeing weeks were run, which offered activities like yoga, crochet, baking and meditation. Healthy habits were also reinforced through delivering alcohol awareness information in the run up to Christmas and sleep packs with pillow mist, sleep masks and information about good sleep habits were offered.
It has seen increased engagement scores in its annual survey and it reported that staff feel like they are being invested in.
---
The Co-op (entered by Let's Get Healthy)
After realising that difficult conversations with Funeralcare customers were affecting staff, The Co-op and Let's Get Healthy launched an eight week campaign, called Heart,.
It aimed to help increase resilience among staff who deal with customers coping with different stages of grief, which was affecting their sleep and made them feel stressed and anxious.The campaign included face-to-face training days to allow colleagues to share personal experiences and ideas, followed by seven weeks of activity. Shorter workshops are also run to remind staff what they had learned.
Staff described the programme as the "best training session" they had been given at the company and noted that the trainer "really gained trust" with the group.
As a result of its success, the organisation is now rolling the programme out beyond the Funeralcare business and is providing toolkits on how to spot the symptoms of poor mental health.