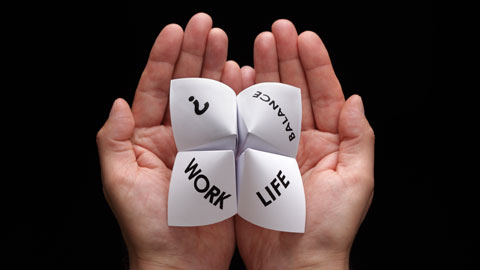 Group wellbeing and safety manager Jem Sarna explains how he helped City & Guilds put together a comprehensive employee wellbeing programme.
Employee wellbeing, it seems, is very "current" and on many a corporate agenda, but in reality it is not a new concept. One of the earliest examples in Britain was Jedediah Strutt, who in the mid-18th century built his cotton-spinning mills using Richard Arkwright's revolutionary water-powered system in Derbyshire.
Strutt realised that if his workforce was well housed, fed and rested, the productivity of his mills increased significantly enough for it to be worth it for him to ensure these needs were being met. Of course, there was the cost of rent and food from Strutt's shop, but this symbiotic relationship worked well for all the stakeholders, including the wider community.
Today, UK employers pay about £9 billion per year because of sickness absence and its associated costs (Black and Frost, 2011). Everywhere we look, HR organisations and publications tell us that academic research supports the hypothesis that a "healthy workforce equals healthy profits" – an idea that is not new, but is instead common sense borne out with historical precedence.
City & Guilds was founded in 1878, and today is one of the biggest names in vocational education. We work with more than 10,000 centres and training providers across 80 countries, and, increasingly, directly with employers, offering more than 500 qualifications across 28 industries.
Caring for our people
Businesses have a problem with integrating wellbeing into their organisations – perhaps the term is too wide."
Vince Fisher,
Best Practice Club
The value of caring for our staff has always been a focus in the company. In the last two years, however, we have worked hard to put a holistic strategy in place that integrates wellbeing across the organisation.
In October 2012, I attended a workshop titled Harnessing your workforce capital, organised by the Best Practice Club (BPC), a UK knowledge-sharing business network, and the Health & Safety Laboratory (HSL) along with other members from the BPC, government departments and large private organisations in the utilities, engineering and food and drink sectors.
Vince Fisher, director of the BPC, says: "Businesses have a problem with integrating wellbeing into their organisations. Perhaps the term wellbeing is too wide. Leaders like to focus on something specific – for example, safety or business improvement.
"The 'Harnessing your workforce capital' workshop was designed to help attendees see how they can break things down to focus on the specifics."
At the workshop, Dr Jennifer Lunt, the principal psychologist at the human sciences unit at the HSL, discussed how to approach wellbeing in an organisation. She says the Holy Grail of wellbeing at work is "integrating it into the organisation, through an approach that tackles root causes as well as symptoms".
She adds: "Wellbeing at work depends on the fit between what a person wants out of work and the realities of the job. It is subjective and more than just the absence of disease and stress.
"Wellbeing has multifaceted, multilevel contributors and consequences, and this is why integrating it into an organisation is the best way to achieve real value from wellbeing programmes."
Lunt says there are six areas where wellbeing can be integrated into a company:
strategy;
health risk management;
OH service provision;
workplace environment;
leadership; and
HR management.
City & Guilds' strategy
I joined City & Guilds in 2006 as a health and safety manager working within the facilities management team, but moved to HR in 2010 following a suggestion from a trustee who felt health and safety was "about people" and therefore a better fit for HR.
As a health and safety professional, I have always felt that what I do is fundamentally about people's wellbeing. I therefore embraced the move to a new directorate where employee wellbeing came under my remit alongside my usual responsibilities around health and safety.
The general perception or understanding of the employee wellbeing provision was poor, so the first objective I set myself was to identify exactly what was provided for employees to support their wellbeing and then to understand how this came about. This would enable us to create a model of employee wellbeing activities and a strategy for moving forward.
I was not surprised to find that there was no specific strategy for employee wellbeing, even though there was evidently a good degree of support for it.
What became apparent was that the total reward philosophy, introduced by head of reward and HR services Chris Coyne, to support the City & Guilds HR strategy of "building a high performance culture" and to "develop, attract, retain capability and talent" included many employee benefits that supported employee wellbeing.
"Wellbeing is a contemporary theme for organisations, but at City & Guilds we are interested in it because we have already seen how it can positively impact our staff and our organisation," Coyne says. "The key to success is that it isn't just another HR initiative – it is championed throughout the business. We have much more to do, but we know that we are on the right path to make sure our investment brings returns to both the organisation and our staff."
What we did
I researched what other organisations did with regards to employee wellbeing and found Business in the Community's "Healthy people = Healthy profits" a great resource for some best-practice examples.
A large number of services, activities and programmes available to City & Guilds employees might be considered to contribute to their wellbeing. I created a diagram as a visual aid and used it as a tool for communicating to others around the business. The issues were developing a cohesive strategy and a communication plan.
The key to success is that it isn't just another HR initiative – it is championed throughout the business."
Chris Coyne, City & Guilds
To reflect the nature of my new role and to give employee wellbeing some ownership, I replaced the word "health" in my title with "wellbeing". I also created an intranet site that provided easy access to up-to-date health information and direct links to the related wellbeing services provided by City & Guilds.
The homepage of the intranet site introduced employees to the concept of employee wellbeing and how it related to the City & Guilds values, while giving people tools to help them realise their personal and professional potential. The content of the site included pages on healthy living and work, healthy mind, fitness, stopping smoking, information for line managers and how to access other support services.
We now had a platform for informing and signposting our employees to the various wellbeing activities that were available. We then decided to bring our staff face to face with the partners that were providing many of these activities, and so a "wellbeing day" was born.
City & Guilds wellbeing day
We invited some key suppliers that covered employee assistance, OH, private medical insurance, health screening and ergonomic equipment to come in and meet our workers. Each supplier ran activities and the event was a great success – it is something we plan to do again.
Part of the strategy was to link in to any national or international awareness days. For example, on Salt Awareness Day the on-site restaurant's head chef organised a display of how much salt was used in the preparation of each dish, and another display showed the combined total salt usage for that day. We also removed the salt pots from the dining tables.
For another event, we focused on Stress Awareness Day. As part of this, our employee assistance provider manned a stand where employees could come and talk about the services available to them.
A health kiosk that was implemented following a successful trial during the well-being day has been a useful addition to the wellbeing offering. As well as providing staff with their own health statistics, it also gives us access to high-level information about the state of our employees' health.
Linking OH and safety
Best practice in OH and safety is very important to City & Guilds. We see OH as an important link between workforce and management. We have a support service for employees, whereby if an employee has a potential long-term illness they are referred to OH. Flu jabs are available to everyone in the company each year.
Corporate responsibility also contributes to employee wellbeing. We believe that organisations should play an active role in their communities as well as foster a healthy working environment for staff while ensuring that the company's overall impact on the environment is reduced. Employees are allowed three paid days annually to undertake voluntary community work.
We belive that organisations should play an active role in their communities as well as foster a healthy working environment for staff."
Environmental workplace assessments are regularly carried out in offices, testing the quality of air and water – for legionella and other bacteria, for example – as well as light and temperature. Remedial action plans are produced to rectify any issues that come out of these exercises.
The corporate responsibility board meets quarterly to ensure that we are operating sustainably and with consideration for the environment and wider community.
There is also a "green team" – a group of individuals in the company who volunteer to work towards making our offices and operations cleaner, greener, brighter and more sustainable.
Since 2006, we have been meeting quarterly to discuss all aspects of the work environment and any social effects, and we work together to implement change in the organisation. The team organises events that have so far included a fairtrade fortnight, a green office week and an environment awareness day.
Leadership
As with many organisations, a period of structural shifts has presented challenges. During periods of change, the employee voice can play an important part in wellbeing – especially in cases where a planned change has been challenged with an alternative proposal by the affected employees and their line management team.
A department within City & Guilds recently proved how listening to employees affected by a change can offer real benefits to the company. It had been decided that a particular function would be outsourced going forward, but a well-considered alternative business proposal – with an emphasis of "promoting from within" and "giving staff the right opportunities" – was put forward and has been accepted by the board.
This type of consultation shows employees that senior management are willing to listen to their workers and will seriously consider a good counter-proposal.
HR management
Bringing health and safety under the employee wellbeing umbrella has helped us treat wellbeing more cohesively.
Aligning the wellbeing offering to the employee benefits package made it clear what the company was offering to staff. It also helped demonstrate that the organisation sees wellbeing holistically through people feeling safe, with adequate financial security for them and their family, being physically fit and, above all, doing work that matters to them and the organisation.
It was part of our strategy to make sure that these benefits were aligned with our wider HR strategy and then, most importantly, make staff more aware of what benefits are available to them and how they can contribute to an individual's personal wellbeing. All of this was captured in the wellbeing strapline "Healthy mind, healthy body and healthy pocket".
Today, companies need to embrace flexible working where they can, and the needs of all staff really should be considered. At City & Guilds, flexible working was previously provided in the form of flexible hours and provision for employees balancing work and childcare or caring for others. Now, following the implementation of a new IT system, anyone can work from anywhere. This has opened up a whole new world; it signifies a move from an office-based attendance culture to a delivery culture.
This kind of culture change is not something that can happen overnight, but it is something we see as a key part of the future for City & Guilds.
We have come a long way in the last few years in terms of integrating wellbeing into the organisation. There are still many things we need to do, but at least we now feel we have a cohesive strategy that brings together all the things we have been doing for years as well as our new initiatives.
Our latest employee opinion survey showed us that a variety of factors can affect employees' perception of wellbeing provision, and we have made considerable inroads since the last survey. It is a journey we are committed to continuing.
Jem Sarna is group wellbeing and safety manager at City & Guilds.
Reference
Black C, Frost D (2011). Health at work – an independent review of sickness absence. The Stationary Office.
City & Guilds' wellbeing services