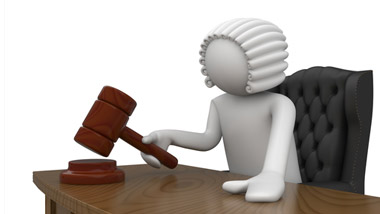 The Court of Appeal has held that an NHS trust was justified in dismissing a senior member of staff, who had been at risk of redundancy for some time, before he reached the age of 50 to avoid him getting a pension "windfall", but stopped short of saying that employers can time a reorganisation solely to prevent an employee from qualifying for enhanced pension rights.
In Woodcock v Cumbria Primary Care Trust, reported in XpertHR's stop press section, the Court of Appeal considered the issue of whether or not the NHS trust could justify making chief executive Mr Woodcock, who was approaching the age of 50, redundant.
The trust held off for some time confirming Mr Woodcock's redundancy in the hope of getting him alternative employment, but eventually gave him notice of redundancy when it realised that he would get an early retirement payment of at least £500,000 if his date of termination was after he reached the age of 50.
Employers and employment law commentators had hoped that the Court of Appeal would provide some clarification on when high costs can justify actions that would otherwise be age discrimination, particularly guidance on when employers can time redundancy to avoid the extra cost of making older workers redundant. This can be a dilemma for employers, especially those in the public sector, where it is common for employees to have the opportunity to take early retirement at a specific age on terms substantially more favourable than they would receive on redundancy.
However, the Court of Appeal decided that this case turned on unusual facts and stopped short of opening the door for employers to time a reorganisation solely to prevent an employee from qualifying for enhanced pension rights. It said that the NHS trust had gone out of its way to keep Mr Woodcock on after he could quite reasonably have been made redundant, and it was "obviously legitimate" for the trust to use the cost of keeping Mr Woodcock on as one of its considerations in when to dismiss him.
The Court of Appeal stressed that, had the trust's timing of the redundancy been aimed solely at saving or avoiding costs, this could not by itself be a means of achieving a "legitimate aim" and was therefore incapable of justification.
XpertHR senior employment law editor Stephen Simpson commented: "This decision, which was decided on unusual facts such as the employer keeping Mr Woodcock on longer than strictly necessary, has been the subject of a remarkable amount of misreporting. Nowhere in the judgment does it say that it is permissible for an employer to use an employee reaching an age at which he or she would get a windfall, such as an enhanced pension, as a valid reason for making him or her redundant.
"Although older employees can be made redundant when their role genuinely no longer exists, employers that engineer redundancies (for example, by making employees redundant a few months earlier than necessary) to avoid their receiving an age-related payment such as a pension are taking a major risk. As the case law now stands, the employer would find a decision like this hard to justify and a redundancy timed purely on this basis will almost certainly amount to age discrimination."