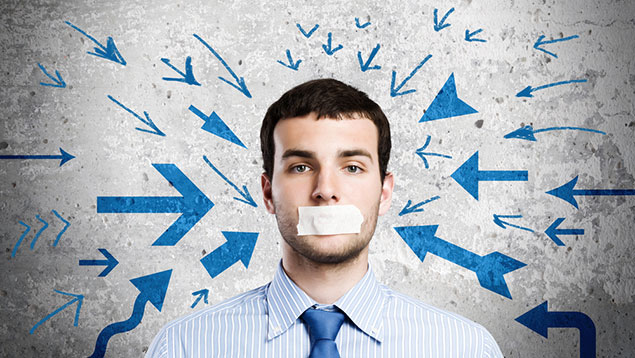 From April 2014, statutory discrimination questionnaires will be abolished – but employees will still have tactics up their sleeve for making the employer provide information, says employment lawyer Alex Mizzi.
The year 2013 was an exceptionally busy one for employment law reform, with major changes to a number of key areas. This year promises to be no less frantic, with a raft of proposed changes due.
One key change to discrimination law is that, from 6 April 2014, employees who wish to bring discrimination claims against their employers will no longer be able to use the statutory discrimination questionnaire procedure. This procedure enabled employees to ask for extensive information about a business's equality policies, workforce statistics and previous discrimination complaints/claims, as well as asking questions about the way in which the employee had been treated. Employers had an incentive to respond; if they did not (or if they responded evasively), an employment tribunal could draw an adverse inference against them if the employee pursued a discrimination claim.
Depending on the viewpoint, the questionnaire procedure was either an indispensable tool for employees that enabled them to assess the merits of their claim, or an opportunity for an employee to force their employer to spend time and money responding to extensive requests for irrelevant information. Few employers will mourn its passing – undeniably, some claimants used the procedure to pressure employers into settling claims rather than incur the often substantial costs of responding.
However, employers should not assume that time-consuming requests for information will no longer be a feature of discrimination disputes. Workers will still have tactics up their sleeve, and employers need to know how to deal with them – here, we look at what employers need to know.
Data subject access requests
Under the Data Protection Act 1998, employees can ask their employer to supply them with any information consisting of "personal data" of which the employee is the subject, subject to various conditions. Broadly speaking, information is "personal data" if:
the individual can be identified from that information – obviously, if it mentions their name, this will be self-evident – and the information focuses on that individual; and
the information relates to the person in his or her personal or business/professional capacity and is used to make decisions affecting that person.
Submitting a request is very simple, but responding to one can involve hours of trawling through emails to identify such data and redacting information that relates to other employees. Employers can charge a maximum fee of £10 to cover the administrative costs of responding to requests.
Although the definition of personal data means that the information the employee can obtain is fairly narrow in scope, it can still be very helpful to employees. I have advised a number of workers in recent months where a subject access request resulted in the disclosure of emails that undermined the employer's position. This was a key factor in achieving a swift and favourable settlement for these individuals. Employers therefore need to ensure that staff are aware of the risks of email communication – off-the-cuff comments can easily become ticking time bombs when they are sent by email.
Informal requests for further information
Employees will still be able to request further information during employment – for example, as part of a grievance or disciplinary process – and in writing at any time before or during an employment tribunal discrimination claim.
Acas is due to release guidance on how to respond to such requests, which employers will need to be familiar with. In each case, an employer will need to consider whether or not the information requested is directly relevant to the allegations of discrimination. The more relevant it is, the more likely that a tribunal will criticise the employer for failing to provide it. In some cases, where the information is helpful to the employer, it may be advisable to provide it as early as possible to lay the foundation for a costs application against the employee should they pursue a weak claim in the face of contradictory evidence.
Applications during employment tribunal proceedings
Claimants in tribunal proceedings will still be able to make applications for specific disclosure (disclosure of a particular document) or for further information. In some cases, this may enable employees to obtain disclosure of documents relating to other individuals or showing a culture of discrimination. Tribunals may be particularly sympathetic to such requests if the employee can point to some evidence that supports their allegations. It is important to be aware that technical difficulties in retrieving or redacting such information will not prevent it from being disclosable.
Some employers take an overly defensive approach to such applications, which can give a poor impression at trial. On the other hand, early disclosure of an unhelpful document may undermine the employer's position in settlement negotiations. Again, employers will need to consider strategically how to respond to such applications in each case.