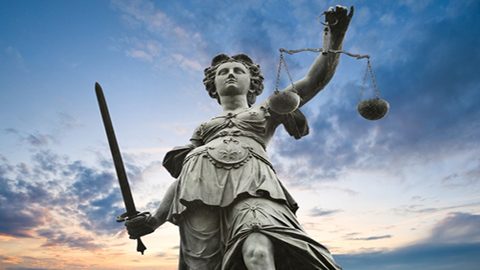 Asif v Elmbridge Borough Council
FACTS
Ms Asif was employed as an IT helpdesk administrative officer by Elmbridge Borough Council. There were two other employees with the same job and another with a similar position. A further similar position was vacant. In 2010, the council decided to restructure its information systems division to abolish these five posts and create three new posts of ICT customer services officer.
A redundancy procedure was agreed with the union. All four employees were in competition for the three new positions, which were at a higher grade. Ms Asif scored lowest in the selection exercise and was told that she would be made redundant.
The three successful candidates were given trial periods in the new positions. In mid-May (before Ms Asif's employment terminated), one of them, Mrs White, resigned. The council did not offer Ms Asif the vacant position.
Ms Asif brought a claim for unfair dismissal.
DECISION
The tribunal accepted the council's evidence that it had concluded that Ms Asif was not appointable to the new post, and held that there would have been no point offering Mrs Wright's post to Ms Asif. The tribunal held that the dismissal was fair. Ms Asif appealed to the Employment Appeal Tribunal (EAT).
The EAT dismissed the appeal. The tribunal had regarded the new roles as substantially different from the old roles, which supported the continuing existence of a redundancy situation, despite the resignation of Mrs White.
The EAT decided that it was open to the council to conclude that an employee had done so badly in the assessment exercise that they did not regard that employee as appointable to a new post with greater responsibilities at a higher grade. Once Ms Asif failed to meet the essential criteria of the new post, the tribunal was entitled to find that it was reasonable for the council not to offer her Mrs White's post, whether on a trial basis or otherwise.
IMPLICATIONS
In many cases, it will of course be unfair not to offer a role that becomes vacant during the notice period to an employee who has been selected for redundancy. The requirement to look for suitable alternative employment continues even after notice of dismissal has been given.
However, the key factors in this case were that the vacant new role was substantially different to Ms Asif's old role and that the council had concluded during the selection process that Ms Asif was not qualified for the new role.
Generally, if a vacancy becomes available while an otherwise redundant employee is serving his or her notice period, the employer should give careful consideration to whether or not it is appropriate to offer the vacancy to the employee, perhaps on a trial basis if the role differs from their old role.
However, there will be situations where it is reasonable for the employer to conclude that the role is not a suitable alternative vacancy because the employee is not qualified.
Mike Burns, partner, DLA Piper
FAQs from XpertHR on redundancy