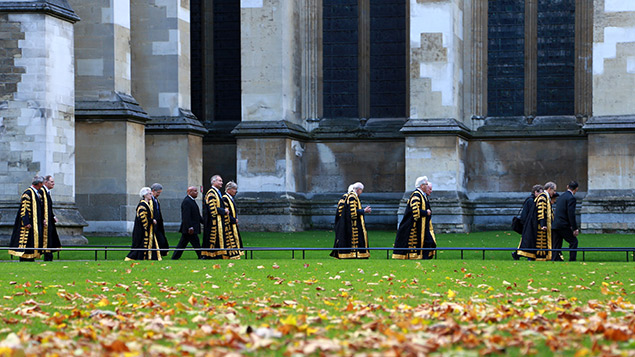 The Government has announced details of how individuals who paid employment tribunal fees can apply for a refund, following the Supreme Court decision that fees were unlawful.
In July 2017, the Supreme Court held that paying a fee to bring an employment tribunal claim is unlawful.
The Court accepted Unison's arguments that fees indirectly discriminated against some groups, with female claimants disproportionately affected, and blocked access to justice and enforcement of employment rights.
The Supreme Court quashed the legislation that introduced tribunal fees and the Government immediately stopped charging employment tribunal claimants for bringing cases.
However, there has been a question mark over how the Government would go about refunding fees to claimants who paid them from their introduction on 29 July 2013 until their abolition on 26 July 2017.
"The real tragedy of the fees fiasco is the thousands of wronged employees who couldn't afford to shell out to get justice and so lost out. Nothing can be done to help them, or to bring the many unscrupulous employers, who broke the law and got away with it, to court." – Adam Creme, Unison head of legal services
Announcing the opening of the repayment scheme, the Government said that an initial group of around 1,000 individuals will be contacted from 20 October 2017 and given the chance to apply for repayment.
The full scheme will be is opened up in the next few weeks.
The Government also said that it would be "working with trade unions who have supported large multiple claims potentially involving hundreds of claimants".
As well as being refunded their original fee, successful applicants will be paid 0.5% in interest, calculated from the date of the original payment up until the refund date.
The opening phase of the tribunal fees refund scheme will last for around four weeks.
Individuals who have paid tribunal fees, but have not been invited to take part in the initial stage of the scheme, can register an interest in applying for repayment when the full scheme is rolled out.