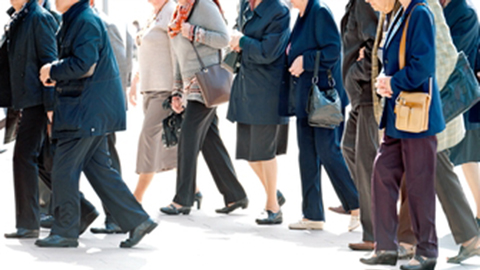 Almost half (47%) of employees expect to work longer to ensure they have enough money after retiring, according to a survey by professional services company Towers Watson.
Just two-fifths (38%) of workers were confident that they would have sufficient financial resources to live comfortably for 15 years after giving up work, and only a quarter of respondents expressed confidence in their finances for 25 years following their retirement.
The research also raised concerns over how well organisations communicate pension schemes to employees.
One in four (26%) of the 2,600 UK employees surveyed said that their employer's retirement benefits did not meet their needs and 20% said that these had not been explained to them well.
Tess Wishart, pensions and retirement communications lead at Towers Watson, said that effective communication is vital for employees to feel confident they are doing enough to prepare for their old age: "It is very important for businesses that their employees grasp the value of the total reward package, and auto-enrolment means more companies will be investing in retirement provisions for their employees.
"Many companies are going above and beyond the government requirements for employer contributions but, if they are not communicating this properly, then employees are unlikely to be aware of, or understand, the extra value they are receiving and why they are contributing from their own salaries."
View the latest news and guidance on pay and benefits in our dedicated section.