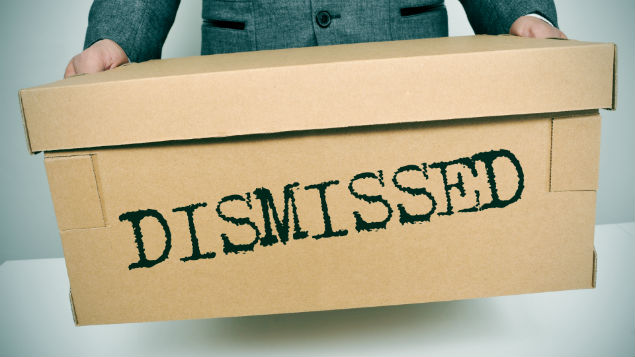 The case of Williams v Leeds United FC seems to show the benefits of so-called "fishing expeditions", or trawling through an employee's past to dig up grounds for dismissal. However, Andy Carruthers of Withers LLP sounds a note of caution for would-be private investigators and suggests that employers should take heed before casting their nets.
Mr Williams was employed by Leeds United FC as technical director, on a salary of £200,000 per annum with a 12-month notice period. In 2013, against a background of well-documented financial turmoil, the club decided to restructure its management and let Mr Williams go. It gave Mr Williams notice that his employment was to end by reason of redundancy.
However, mindful of the considerable notice pay that Mr Williams would be owed, the club had already hired forensic IT specialists to examine his computer to try to unearth material that might justify dismissing Mr Williams without having to pay him his notice.
By chance, just a day after giving Mr Williams notice, the forensic investigators found what they were looking for: it emerged that, in 2008, Mr Williams had sent pornographic images from his work email account. Mr Williams was summarily dismissed for gross misconduct. Some months later, the investigators also found that Mr Williams had forwarded the pornographic images to a junior colleague shortly after he received them.
Mr Williams brought a claim for wrongful dismissal in the High Court. He argued that his actions did not constitute gross misconduct and the club had had no grounds to dismiss him summarily, in turn meaning that he was owed his 12 months' notice pay. The Court disagreed and dismissed Mr Williams' claim.
The judge stated that the question in hand was a simple one: did Mr Williams' actions amount to gross misconduct? If they did, the club was contractually entitled to dismiss him without notice. In the event, the judge had no difficulty in holding that Mr Williams had, on any reasonably objective measure, committed gross misconduct and that, as such, the club could dismiss him without paying notice.
This will surely sound like music to employer's ears, but what would the position have been if Mr Williams had brought a claim in an employment tribunal?
 Wrongful dismissal versus unfair dismissal
The case is noteworthy because the employer's successful fishing expedition was motivated by its desire to find a way of avoiding the terms of the contract. But employers should take heed – this approach will not work in all circumstances. An employee has two distinct rights as regards the termination of a contract – the right not to be wrongfully dismissed and the right not to be unfairly dismissed.
Wrongful dismissal concerns breach of contract only: the fairness (or otherwise) of the employer's decision to dismiss is inconsequential. By contrast, an employer arguing that a dismissal was fair must establish that the reason for the dismissal is one of the five potentially fair reasons to dismiss: misconduct; capability; redundancy; breach of an enactment; and some other substantial reason of a kind that would justify dismissal). The tribunal must also be satisfied that the procedure followed by the employer in reaching that decision was a reasonable one. Had Mr Williams brought a claim for unfair dismissal in an employment tribunal, might he have met with greater success?
First, the club's reason for Mr Williams' dismissal, would be subject to scrutiny. While the club would say that it had dismissed Mr Williams for gross misconduct, Mr Williams could argue that the real reason for his dismissal was that the club did not want to pay him his notice pay. The outcome would depend on the view the tribunal took of the evidence – a dismissal engineered purely to avoid a large pay out would not be dismissal for a fair reason.
On the facts of this case however, a tribunal would likely consider that Mr Williams's conduct did constitute a fair reason for dismissal but it might be critical of the club's approach in conducting a fishing expedition, possibly leading to a finding that the dismissal was procedurally unfair. However, Mr Williams' conduct would likely have the effect of reducing his compensation substantially.
A tribunal would also want to be sure that the employer had warned its employees that it might monitor their use of the e-mail system. Employment tribunals must have regard to the right to privacy under article 8 of the European Convention on Human Rights when assessing the reasonableness of an employer's conduct.
Fishing expeditions: not without risk
The case of Williams is therefore to be treated carefully. While this case was clearly a fishing expedition success story, as noted above, intrusive investigations of this kind are not entirely without risk for employers. The case also serves as a reminder to employers that there is nothing to prevent an employee being dismissed if misconduct comes to light once he or she has been given notice.