We talk to Chris Howarth about the challenge that Specsavers faces in recruiting its professionals across the world. The optician chain is sponsoring the School Leaver/Apprentice Campaign of the RAD Awards 2014.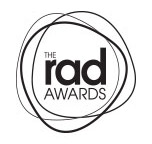 What are the biggest recruitment challenges?
Without a doubt, our biggest challenge globally is in the recruitment of high-quality, joint-venture partners to run our businesses. Our highly successful business model is entirely dependent on committed local operators, and we are constantly looking for experienced managers and professionals with clear ambition and leadership skills.
How successful has Specsavers been in recruiting optical professionals to fulfil its overseas ambitions?
Reasonably so. Our markets are diverse and involve many different languages and cultures. There are obvious strong connections and parallels between the UK market and the markets in the Republic of Ireland, and Australia and New Zealand. In these markets, we have helped many professionals to begin new lives and are proud of that. In some of our European markets there are few parallels, and fewer UK professionals move from here to fulfil roles in Finland, Norway, Denmark, Sweden and Holland. In these markets, we have in-country recruitment teams operating at every level and with a high degree of success.
What role does innovation and humour play?
Good question. In terms of innovation, Specsavers move positively in every available market from print media, to online and social media. We happily use cutting-edge processes to attract quality staff and constantly trawl the market for new ideas to adopt. As far as humour is concerned, it is a fine balance. Specsavers is a great place to work - energetic and busy with excellent working environments - and we try and reflect this in our adverts, always bearing in mind that a person's decision to engage with an organisation and change career is a serious matter to them.
What do you see as the most significant recruitment trends?
It is hard to pin down a single vehicle because of the rapid change in the world of social media. What is clear is that a strong and coordinated social media strategy is critical, and that is what we aim to achieve. We are interested in a