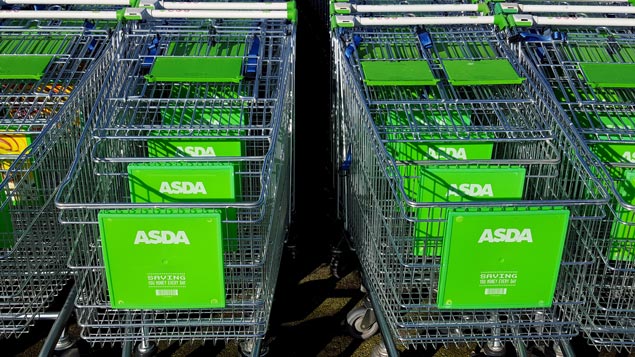 Supermarket giant Asda has failed in its latest bid to block a mass equal pay claim against it.
Over 10,000 claimants are bringing a group equal pay claim against Asda.
The claimants – both male and female – are seeking to compare their jobs in Asda retail stores with the jobs of colleagues who work in distribution centres.
The claimants contend that work done in the retail stores has been perceived in the past as "women's work" and thought to be worth less than work in the distribution depots, which was traditionally perceived as men's work.
Asda previously attempted unsuccessfully to stop the mass employment tribunal claim in its tracks.
The retailer sought in vain to have the tribunal claim stayed indefinitely, which would have compelled the claimants to pursue their case in the High Court.
Asda then argued that the claimants could not draw a comparison between themselves and workers in distribution centres because the two groups of workers' pay rates are set using different methods.
I find no lack of rationality or perversity in the [employment tribunal] judge's reasoning on either count and therefore no flaw in the conclusion he drew from it, strongly though Asda disagrees with it…The claimants can compare themselves with their chosen comparators for the purposes of their equal pay claims." – Mr Justice Kerr in Asda Stores Ltd v Brierley and others
The employment tribunal rejected this argument, and the Employment Appeal Tribunal (EAT) has now agreed and allowed the group equal pay claim to proceed.
Chris Benson, head of the employment and discrimination at Leigh Day, which is representing the claimants, said: "Asda continues to appeal every point available to them, rather than focusing on paying men in the distribution centres and women in the stores equally, but judges at every level have been adamant that the claims can continue.
"After yet another defeat, we hope that Asda take this opportunity to reflect on the merits of the claims, and concentrate on why they pay men more than women for jobs of equal value, rather than trying to stop the claims going ahead at all."
Tim Roache, GMB general secretary, added: "GMB look forward to Asda management sitting down and finding a sensible negotiated solution to recognising that our female members in stores should be paid and valued as equal to the men.
"Instead of wasting money on litigation, we ask Asda to be a market leader in solving this wide-ranging industry problem."
In a statement reacting to the judgment, Asda said: "We are disappointed with this appeal ruling which relates to a technical preliminary issue of whether jobs in different parts of the business can be compared."
Asda has indicated that it will seek permission to appeal the EAT decision to the Court of Appeal, with some legal experts saying that permission has been granted.
Blair Adams, employment partner at Wedlake Bell, said: "It is a significant victory for the employees and trade unions in this particular stage of the case because one of the hardest parts of any equal pay claim is persuading the tribunal that the jobs done by the relevant men and women are comparable.
"However, Asda has apparently been given permission to appeal the decision to the Court of Appeal, which will take many months. Even if the employees win that appeal, their equal pay claims still have to get over a number of other difficult legal hurdles and could easily take a further 12 to 18 months to get to a final tribunal decision."