Dr Ian Banks
About Dr Ian Banks
5 Jun 2009
With Men's Health Week taking place this month (15-21 June), Dr Ian Banks asks whether offering primary care in the workplace would improve their health.
8 Sep 2008
Men's Health Week, running from 9-15 June, is a timely reminder that employers need to address men's health.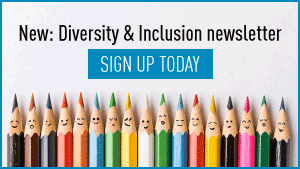 Personnel Today has launched a new email newsletter focusing on all aspects of diversity and inclusion.