Gail Cotton
About Gail Cotton
30 Oct 2007
Working as an independent OH consultant can be a great way to develop your career, but it's not for everyone, says Gail Cotton.
5 Oct 2007
Setting out a clear framework when negotiating with a potential new client can save time and trouble says Gail Cotton, head of OH at Leicestershire Fire and Rescue Service.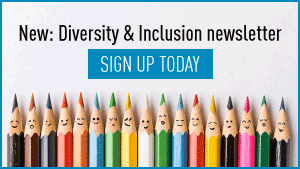 Personnel Today has launched a new email newsletter for 2020, focusing on all aspects of diversity and inclusion.