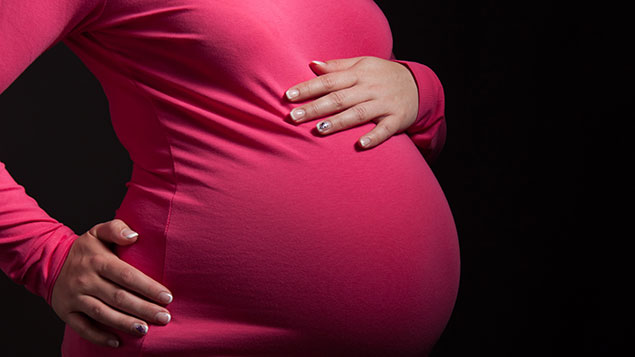 Vicky Schollar of Blake Lapthorn's Employment team considers the rights of pregnant women and those on maternity leave and how employers (perhaps inadvertently) fall foul of them.
The Equality and Human Rights Commission recently announced that it will be investigating pregnancy and maternity discrimination in the workplace. This follows concerns, echoed by Nick Clegg, that despite more than 35 years of equality legislation women are still being placed at a disadvantage while on maternity leave or on their return to work.
Unfavourable treatment
Pregnancy and maternity are protected characteristics covered under the Equality Act 2010. It is unlawful to treat a job applicant or employee unfavourably because they are pregnant or because of an illness they have suffered while pregnant during the protected period (from when pregnancy begins to when they return from maternity leave or return to work, if earlier). It is also unlawful to treat a woman unfavourably because she takes or seeks to take any kind of maternity leave.
There is no need for an employee to show that she received unfavourable treatment compared with a male colleague or a non-pregnant female employee. However, the employee must show that her employer had knowledge of or believed or suspected she was pregnant. The employer's intention or motivation is irrelevant – if it is because the employee is pregnant or related to maternity leave then it is automatically discriminatory.
Less obvious discrimination
Sometimes, employers are discriminating in less obvious ways. It is unclear whether this is conscious or they just do not realise that what they are doing is discriminatory.
Take the example of a pregnant employee who is asked not to attend a client presentation (or not told it is taking place), but would have attended had she not been pregnant. The employer may not have invited the employee because they thought it was pointless if she was soon to commence maternity leave. Alternatively, it may have been out of concern for the employee's health and wellbeing. Either way, the decision is likely to amount to unfavourable treatment because of her pregnancy.
During maternity leave a woman should be informed of any job vacancies or promotion or transfer opportunities, as well as any training and development opportunities. This can easily be overlooked. Excluding an employee because she is on maternity leave is unfavourable treatment and would amount to unlawful discrimination.
Women also face a potential struggle to retain the same job and responsibilities when they return to work and may be overlooked for promotion, particularly if they return part time. A recent House of Commons survey found that 14% of the 340,000 women who stop work to have children find their jobs under threat when they return to work. Unfavourable treatment because of pregnancy or maternity outside of the "protected period" may still amount to sex discrimination.
In 2008, Alison Prowse Piper won a sex discrimination case against Anglian Home Improvements for making her redundant when she alleged harassment and discrimination after returning from maternity leave. Ms Prowse Piper was a manager earning £100,000 following promotion in 2004. She was a "rising star" and was tipped for a seat on the board. However, her career plummeted when she revealed that she was pregnant. She alleged she was stripped of important work, excluded from meetings, her work was ridiculed and her pay was cut by more than £40,000. She succeeded in claiming sex discrimination, harassment and unfair dismissal.
What should employers do?
Women who return from maternity leave may find themselves at greater risk of redundancy or of having their performance monitored, if on their return they are not given the same amount or quality of work as they had before, or they work fewer hours and have to leave on time to pick up children. Periodic reviews of quantity and quality of work after maternity leave will help an employer defend claims. Employers should scrutinise redundancy programmes to assess fairly those on or returning from maternity leave. Those on maternity leave also have priority for any suitable alternative roles.
Employers need to recognise the difficulty of juggling work and home commitments in what is still primarily a woman's role, so that women who have had children are not sidelined in the workplace.