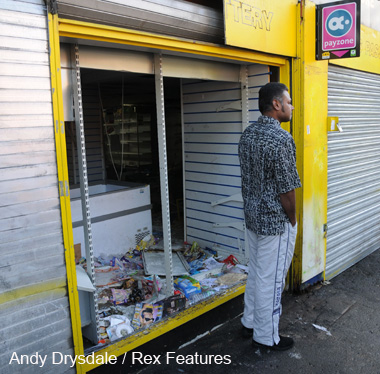 Businesses struggling to cope with disruption caused by the riots that have taken place this week have been offered information and resources to help them.
The Department for Business, Innovation and Skills has issued information for businesses, which covers issues such as insurance, access to finance and the High Street Support Scheme.
Prime Minister David Cameron today praised businesses that had allowed employees to perform their duties as special constables, whom he described as performing "magnificently". This follows the decision to cancel police leave and draft special constables in order to boost police numbers at the scenes of disturbances.
Acas has also released guidance for employers and employees affected by the riots, focusing on three key recommendations: keep in touch with each other; be flexible; and be fair. Acas also highlights a number of other issues that employers need to consider in their dealings with staff following the riots.
XpertHR has information available for businesses dealing with the effects of the rioting.
XpertHR also has a policy for employers whose staff need time off for public duties, such as special constables.