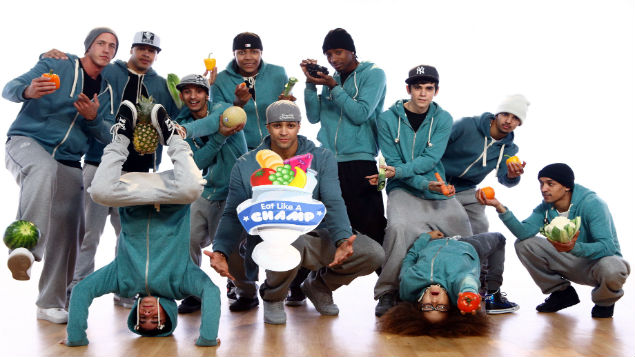 To succeed, employee wellbeing programmes should not be generic; employers should gather data on employee health from the outset, and they should not assume wellbeing only includes diet and fitness. Dr Nick Summerton and John Mayor look at how food company Danone has used data to drive its wellbeing programme.
What would it be like to live in a country where free preventative health services were only made available to an elite group?
The NHS is important to the British sense of identity as it ensures a healthy population, and acts as a safety-net for addressing particular health problems. This principle of looking after "public health" provides a lesson for employers. Employers that show an interest and offer support in improving all employees' health (not just that of senior executives) can create a stronger community, and a demonstrable culture of commitment to people and their needs.
On a practical level, more health interventions from the employer can help to reduce absence (and the disruption it causes), and create greater employee engagement and wellbeing, with a shared sense of doing something together as an organisation.
New insights for HR at Danone
John Mayor, head of UK Rewards and HR efficiency projects at Danone explains how the company uses data to drive its employee wellbeing programme.
Data has led to new insights for Danone's HR teams. We know that issues of weight and obesity are a problem in the UK population generally, but were not perhaps expecting the kind of results we have seen within the organisation.
Now we know that it is important and still needs to be high on our agenda and so Danone has responded by looking at the food provided in its cafes, and the types of physical activity being offered. We set up a walking club, with genuine exercise involving a fitness instructor, but with no need to get into gym kit. It is an approach that introduces the idea of regular, enjoyable exercise.
We were also surprised by the levels of vitamin D deficiency. Coming out of the winter months, the company provided vitamin D sprays and supplements in offices. There have also been more cases of unhealthy livers than expected, and that is something else we will be looking into.
More specifically, the screening has also picked up: high readings for 2% of the population screened with high glucose readings (and therefore a risk of diabetes); 0.8% with readings suggesting they might have coeliac disease; and one member of staff who had a reading that is an indicator of ovarian cancer. With all high readings, the individual staff were contacted by a GP to allay their fears, and to refer them for more detailed testing. Our budget for this year includes funds for ideas initiated by employees, and it will cover paying entrance fees for charity running events, for example.
Danone's health and wellbeing programme ranges across four broad areas: physical; nutrition; emotional wellbeing; and health and safety. This is backed up by more specific activity for families, with particular help for pregnant staff and their spouses on nutrition and food for weaning.
Anecdotally, the introduction of screening has led to new attitudes and awareness of personal health issues, meaning less absenteeism and a generally more productive workforce.
The universal health screening offer is also an important engagement tool. Employees lead very busy lives, both at work and at home, so health can become de-prioritised.
This way, we can get as many staff as possible interested and actively thinking about their health. We make it as easy as we can, and then they have hard evidence that cannot be ignored, and there is no waiting for problems to develop.
By quantifying the impact of health initiatives, there is a powerful basis for continuing and developing the good work that has being done by HR and rewards departments. And that means something far more sophisticated than just tracking absence figures.
In future, as the health dataset grows we will be able to track progress of individuals over time. We will be able to see where an issue has been identified, how we have tried to help them address it, and the outcomes. We will also be able to use data to quantify the value of health and wellbeing to the business in terms of performance and productivity.
In terms of development of the public health approach, we will be looking at ways to better focus the number of tests provided, based on a growing understanding of those that we know are most significant and have the greatest importance to staff. The biggest area of attention is likely to be around the area of emotional wellbeing.
Psychological testing is less black and white than physical health and needs more subtlety in how it is approached. We also know that emotional "resilience" is bound up with physical health – the two interact with each other – and underpins performance and engagement at work. The relationship needs unpicking and understanding in more detail.
A 2010 study in the Harvard Business Review outlined how organisations with effective wellness programmes had greater staff retention; participants in programmes were absent less often and performed better at work.
Last year, the RAND corporation undertook a comprehensive review of the effectiveness of workplace wellness programmes and identified significant and sustainable improvements in exercise frequency, smoking behaviour and weight control.
Organisation-wide approaches that promote improved mental health and reduced stress have been shown to be cost-effective in terms of reducing absenteeism, and improving retention and productivity. The RAND overview found that absenteeism costs fell by $2.73 for every dollar spent, based on 22 wellness programmes across a range of US-based organisations.
National approach
The national public health approach, with its services and campaigns, is based fundamentally on knowledge: data is captured on the health of the population as a whole, identifying what really matters to people and their specific health risks. This results in targeted investment in awareness campaigns and support initiatives.
In the same way, rather than running generic employee wellbeing programmes in organisations, it is important to get the necessary facts from the outset, and not simply assume that wellbeing only encompasses diet and fitness.
By providing health checks for everyone, you can get a clear picture of what is required in each division or location and tailor the response appropriately. Stress might be an issue in head office, but in regional teams there could be obesity, alcohol, smoking or musculoskeletal problems.
Case study: Danone
Food company Danone has adopted a public health approach to assess and target health issues in the company as a whole.
The rationale for Danone's wellbeing strategy joins up neatly with its business goals and ethos, and with its overarching mission to promote healthy eating for as many employees as possible. It now only offers products that have some kind of health benefit, which has meant divesting itself of product lines that do not fit this message. In the UK, there has been a concerted effort to ensure that the external claims about healthy lifestyles are reflected by what happens internally through staff behaviour.
The organisation first began to explore the value of offering health screening for all employees in 2011, and has been developing its public health approach with Bluecrest Wellness since 2013, finding ways to offer large-scale health screening that can be both affordable for the organisation, and practical in terms of fitting into working lives
Danone has four business units based on two main UK sites: water and dairy are based in London; and early life and advanced medical nutrition are in Trowbridge, Wiltshire. There are also field-based employees working on the move around the UK, so any service offered needs to be flexible for staff.
Employees can call up the healthcheck service to make a booking, and the most convenient location will be found for them. Often that will be in the office, and Bluecrest will regularly have a presence there for appointments, or be running whole-day sessions. Checks can also be provided at partner clinics in different locations around the country.
Individuals can get detailed reports written in plain language without medical jargon. These are confidential, and anonymised data is then provided for strategic planning to the organisation The reports can help with the creation of an annual health plan and to tailor the most effective initiatives.
Employees are also able to download an app with their personal data, which can then be used as a reference point. It has links to specific health advice content, and can be used alongside their own health and fitness app data. The service is voluntary, and around 60% of Danone staff currently take the health tests.
Checks are wide ranging, and include areas that are not covered as standard by the NHS, aimed at picking up on any early signs of health problems. This includes basic checks such as body mass index, cholesterol and blood pressure, but also includes critical checks for different forms of cancer, and areas such as musculoskeletal health and psychological wellbeing.
The checks relating to heart disease – atrial fibrillation (AF) and peripheral artery disease – are particularly important, for example. Problems are relatively common, an estimated 20% of AF cases go undiagnosed, and AF is a major risk factor for heart disease and strokes.
Health impact
Danone has pointed to the need for more tracking of data over time, and a stronger connection between wellbeing data and information on business performance.
By quantifying the impact of health initiatives, there is a powerful basis for continuing and developing the good work that is being done by HR and rewards departments. And that means something more sophisticated than just tracking absence figures. The problem of presenteeism – where people go to work but underperform because of illness or stress – is much bigger, for example.
In 2007, The Sainsbury Centre for Mental Health estimated the costs to employers due to presenteeism because of mental health problems to be around £605 per employee or £15.1 billion, almost twice the costs associated with absenteeism. The Government's Foresight Mental Capital and Wellbeing Project in 2008 estimated the annual cost of presenteeism associated with mental health problems to be around £9.7 billion in the UK.
References
Berry LL, Mirabito AM, Baun WB (2010). What's the hard return on employee wellness programs?
Mattke S, Liu H, Caloyeras J, Huang CY, Van Busum KR, Khodyakov D, Shier V (2013). "RAND workplace wellness programs study final report."