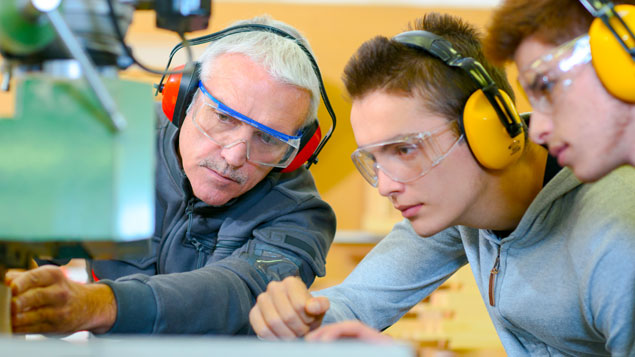 The Government must take action to ensure that poorly performing contractors do not become essential to the delivery of public services such as training, a report into the failings of apprenticeships provider Learndirect has recommended.
The monitoring, inspection and funding of Learndirect report, published by the Public Accounts Committee, found that while the Department for Education (DfE) would normally cancel a provider's contract if it was deemed "inadequate" by Ofsted, it had not acted on Learndirect's failure to deliver quality training.
Despite Ofsted's concerns over Learndirect apprenticeship programmes surfacing in 2015, the training provider continued to receive Government funding.
Learning and development
It is expected to receive more than £105m from its Government contracts this year, as the committee said the termination of its relationship would disrupt thousands of learners.
The training provider, which the committee estimated has around 75,000 learners taking part in its programmes, was not inspected by Ofsted until November 2016.
The publication of its inspection report was delayed when Learndirect launched a legal challenge against it.
The Public Accounts Committee recommended that the Government should "learn the lessons from the failure of Learndirect" – and now Carillion – and in particular consider how many contracts a provider has and how it is performing against the terms of its deal.
It suggested that the DfE and other Government bodies develop a framework for identifying any risk that a commercial provider would become so essential to the delivery of public services that it cannot be allowed to fail.
Committee chair Meg Hiller said: "Outsourcing is an abiding interest for our committee but recent events have brought concerns about Government's relationship with its contractors into sharp focus.
"In the case of Learndirect, thousands of learners have been let down amid poor oversight by Government and at significant public expense. There has been disruptive legal action and, finally, a scathing Ofsted report. Yet still Learndirect appears to hold the whip hand."
The report also recommended that the Education and Skills Funding Agency publishes what services it expects its commercial providers could be able to subcontract to other organisations. It discovered that Learndirect charges "unusually high" management fees to its subcontractors, which meant a large amount of funding was not spent on teaching.
Learndirect had not commented at the time of publication.