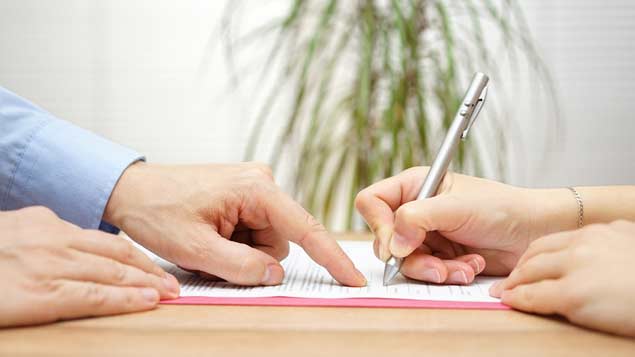 Almost half of claimants who have used the Acas early conciliation service in the year since it launched have avoided an employment tribunal, the service has reported. 
Acas has dealt with more than 83,000 cases in the 12 months since early conciliation was introduced. Of these, three-quarters of employees opting for early conciliation and their employers agreeing to participate.
Its statistics show that 48% of claimants who used early conciliation either reached a formal settlement or were otherwise helped by Acas to avoid going to tribunal.
In April 2014, the law changed so that anyone wishing to launch a tribunal claim would have to notify Acas first to see if the dispute could be resolved.
Once a notification is made to Acas, the legal time limit within which a claimant can bring a tribunal claim is extended by one month, giving the parties time to discuss options and try to reach an agreement, although neither party has to accept the offer of conciliation.
In the nine months between April and December 2014, 63% did not proceed to a tribunal claim, while a further 15% resulted in a formal settlement, known as a COT3. Just over one-fifth (22%) progressed to a tribunal claim.
A number of claims were settled via early conciliation after the tribunal claim had been lodged but before the court date, and more than half of the 22% that became a claim have now been resolved, Acas said.
Of those who could not settle their case directly through early conciliation but did not proceed with a claim, just over a quarter said this was because tribunal fees put them off.
Tribunal fees were introduced in July 2013, after which claimants must pay an issue fee of between £160 and £250 when submitting a claim and a hearing fee of £250 to £950 when the claim is listed for a final hearing. The number of claims going to tribunal has plummeted since fees were introduced.
One-fifth of those who did not lodge a claim said this was because the issue had been resolved.
More than eight out of ten participants were happy with the early conciliation service they received from Acas; 84% of claimants and 87% of employers would use the service again if they were involved in a similar situation in the future.
Acas chief executive Anne Sharp said this was "testament to the professionalism and expertise of our conciliation staff."
Commenting on the statistics, she added: "Early conciliation has given Acas conciliators the opportunity to do what they do best – to use a tried and trusted approach that helps save claimants and employers the cost, time and stress of an employment tribunal."
Claimants who agreed a financial sum as part of their settlement were also much more likely to be paid than those receiving a financial award at tribunal – 96% of claimants confirmed that this had been paid, compared to 63% post-tribunal.
TUC general secretary Frances O'Grady said the research confirms that people are having as many problems at work as ever. "It is encouraging that the vast majority of employers and staff are participating in early conciliation, and that Acas is settling so many cases so quickly.
"However the research suggests that [employment tribunal] fees are a major deterrent for individuals taking their claims to employment tribunals, with around at least one in four claimants whose cases are not settled by early conciliation being put off from further action by the costs.
"Many employees – particularly the low paid – cannot afford justice, which could explain this apparent keenness to settle a dispute at early conciliation without going to tribunal."
Glenn Hayes, an employment partner at law firm Irwin Mitchell, said: "The introduction of tribunal fees appears to be driving the key trends underlying these statistics, particularly the high number of claims not proceeding to issue stage.
"Employers recognise that claimants have nothing to lose by going to early conciliation and many employers are reluctant to settle at [this] stage, preferring to wait and see if claimants 'put their money where their mouth is'."