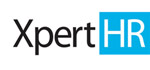 ON-DEMAND WEBINAR

When it comes to dismissing an employee, even the most experienced HR professional can struggle. Unfair dismissal law remains extremely complex and getting it wrong can be expensive.
This XpertHR live Q&A webinar, in association with Personnel Today, will address the main legal and practical issues that arise when dismissing an employee.
It is sometimes difficult for an employer to choose the correct reason for dismissal, to navigate the range of reasonable responses test and to ensure they have carried out a full and fair procedure.
Two of our regular speakers, senior employment lawyers Laurie Anstis and Darren Newman, provide an overview of the law relating to dismissal. They will look at the potentially fair reasons for dismissal, tackling two particularly problematic areas – capability dismissals for long-term sickness absence and redundancies – before going on to answer attendees' questions.
Hosted by XpertHR senior employment editor Jeya Thiruchelvam, this hour-long webinar will include a 45-minute live Q&A session, giving you the opportunity to ask any questions you may have on this difficult area.
You may submit your questions before and during the webinar on any of the potentially fair reasons for dismissal, namely:
conduct;
capability;
redundancy;
illegality; and
any other substantial reason.
This webinar was originally broadcast on Wednesday 1 July 2015